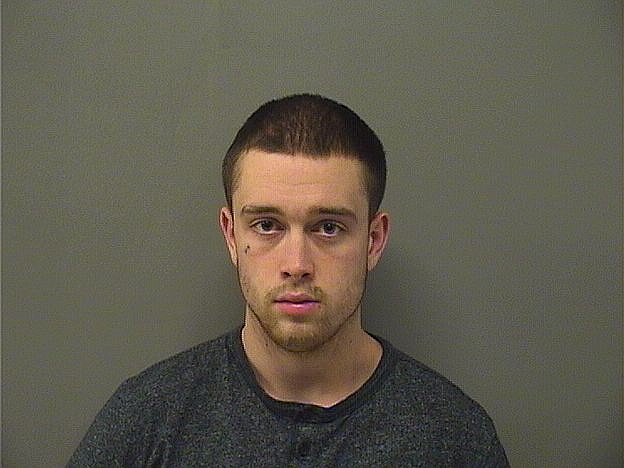 Sean Alan Thrift - Submitted photo - Photo by Submitted photo
An Alma man arrested last year after fingerprints left at the scene of a 2018 burglary were matched to him was sentenced to six years in prison Monday after pleading guilty to felony charges.
Sean Alan Thrift, 21, who listed an Oklahoma address at the time of his arrest Aug. 17, pleaded guilty in Garland County Circuit Court to residential burglary, theft of property involving firearms and felony failure to appear and was sentenced to six years in prison on each count, all to run concurrently.
Thrift also pleaded guilty to a misdemeanor count of first-degree criminal mischief and was sentenced to one year in jail, also to run concurrently. Thrift was also ordered to pay a total of $630 in court costs.
According to the probable cause affidavit, on Dec. 26, 2018, a local man, 45, reported a burglary at his apartment on Grove Street that occurred sometime on Christmas night. He said someone forced entry into the residence through a living room window, breaking the glass and causing an estimated $300 in damage.
The thief then removed a .380-caliber handgun valued at $350 and an older model .22-caliber handgun valued at $200.
Hot Springs police Detective John Hammons was able to collect latent prints from the window where the suspect entered and sent them to the state crime lab in Little Rock for analysis which later matched it to Thrift.
Hammons checked with the victim who confirmed he didn't know Thrift and he had no reason to be in his apartment. A warrant for Thrift's arrest was later issued on April 1.
Thrift was in custody in Crawford County when the warrant was served on him and he was extradited to Hot Springs. He was released on a $12,000 bond the next day but then failed to appear for his arraignment on Nov. 5.
A bench warrant was issued for Thrift and he was arrested again on Feb. 27 and had remained in custody since then. He pleaded not guilty to the charges on March 3 and was set to stand trial on July 21, but opted to plead guilty Monday.
Sponsor Content
Comments