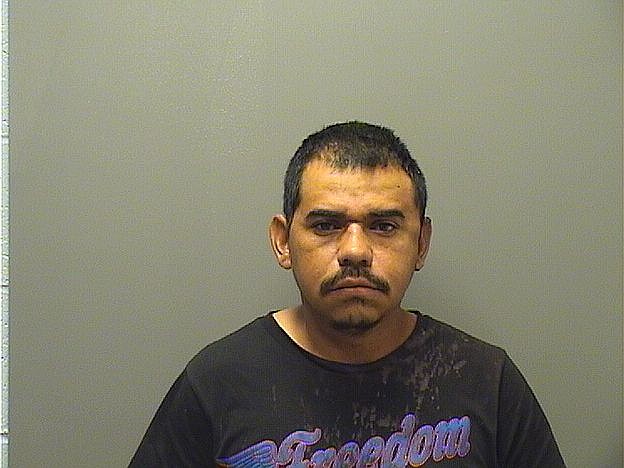 Octavio Rubio Hernandez - Submitted photo
A Hot Springs man was arrested on a felony battery charge early Sunday after allegedly beating another man unconscious with a steel pipe.
Octavio Rubio Hernandez, 36, who lists a 6588 Central Ave. address, was taken into custody shortly after 3:30 a.m. and charged with second-degree battery, punishable by up to six years in prison.
Hernandez was initially held on a $2,500 bond, but a zero bond hold was later placed on him by Immigration and Customs Enforcement. He was set to appear Monday in Garland County District Court.
According to the probable cause affidavit, Garland County sheriff's Deputy Richard Garrett was dispatched to the 6588 Central residence regarding a disturbance in progress along with Sgt. Greg Keller.
Upon arrival, they found a man lying on the ground unresponsive who was transported by LifeNet to CHI St. Vincent Hot Springs for treatment.
A witness at the scene stated that a known suspect, identified as Hernandez, had hit the victim "several times" with a steel pipe and then fled the scene in a white Chevrolet pickup truck.
Sheriff's Cpl. Jon Lane located the truck headed north on Central near the King Expressway and made a traffic stop.
Hernandez was taken into custody and taken to the sheriff's department for questioning by Sgt. John Greathouse. Following the interview, Hernandez was charged with felony battery and taken to jail.
The affidavit did not indicate a motive for the attack or the relationship between the two men.
Sponsor Content
Comments