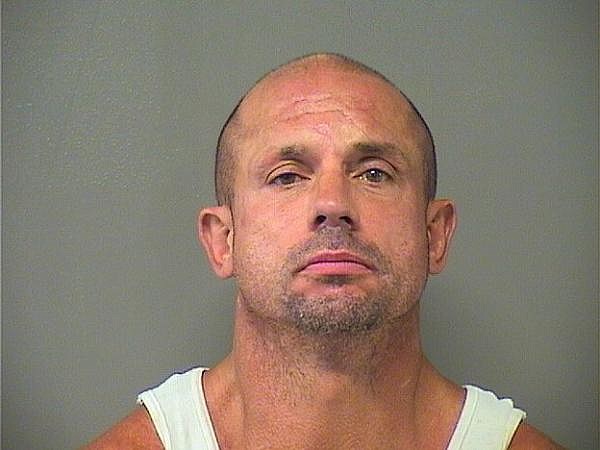 Jason Lee Hollingsworth - Submitted photo - Photo by Submitted photo
A local man was arrested Thursday on a felony warrant stemming from damages he allegedly caused in March to the Northwoods Trails system, including tearing up over 300 feet of trail and cutting down trees.
Jason Lee Hollingsworth, 50, who lists an Ida Street address, was taken into custody shortly after noon at Talisman and Halfmile Alley and charged with first-degree criminal mischief, punishable by up to one year in jail.
He was later released on $1,000 bond and is set to appear Aug. 25 in Garland County District Court.
According to the probable cause affidavit, on March 22, Traci Berry, the Northwoods Trails coordinator, filed a report with Hot Springs police indicating that on March 19 an unknown person drove through the trails located at 300 Pineland Drive in a side-by-side with a trailer carrying a boat.
While doing so, the person damaged approximately 348 feet of trail and cut down 10 to 12 trees. She provided police with a photo of the vehicle and trailer while it was parked at Dillon Lake. She said she was advised by a friend the driver was a man known as Jason Hollingsworth.
The estimated damage to the trail and the felled trees was $4,668.
On March 26, Hollingsworth and another man were arrested for trespassing after police found them fishing on the lake at the Northwoods Trails. The same side-by-side and trailer seen in the photo Berry provided was observed near the lake.
On March 30, HSPD Detective Les Jessup spoke with the other man who was fishing with Hollingsworth and he reportedly admitted that he and Hollingsworth were fishing on March 19 and that it began to storm and the side-by-side got "stuck between some trees."
The man said Hollingsworth "cut some trees with a chain saw" to free up the side-by-side. A warrant was later issued for Hollingsworth's arrest.
Sponsor Content
Comments