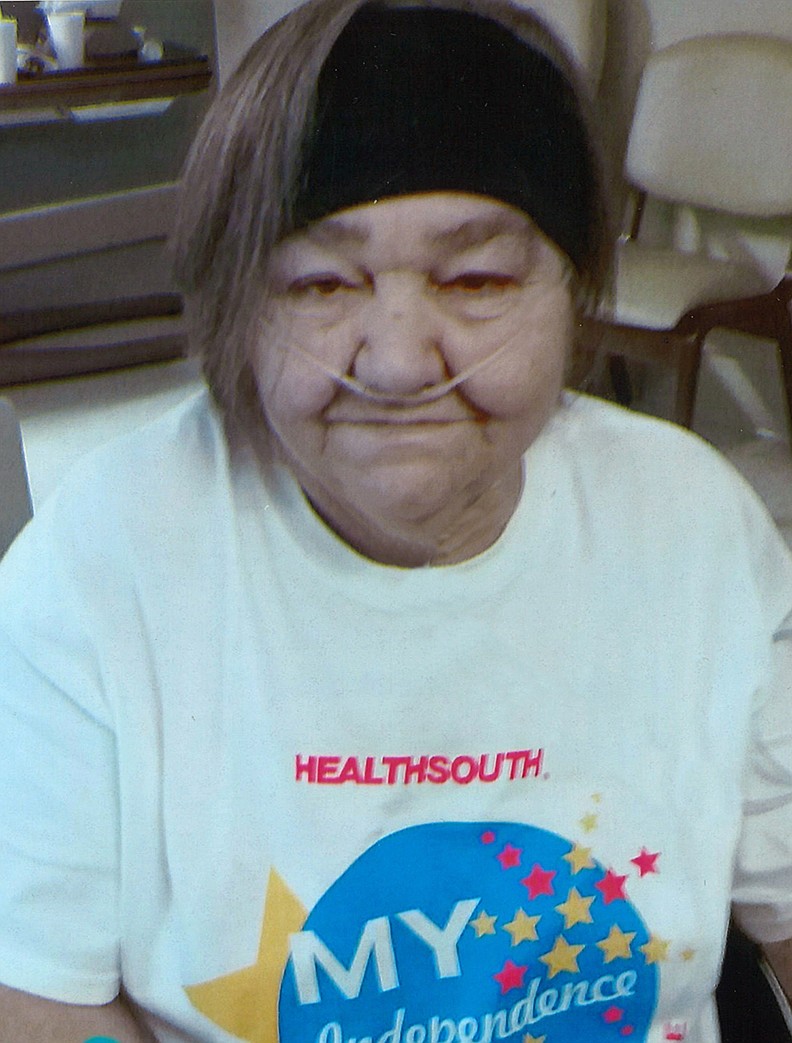 Gloria A. Bates - Submitted photo
NORMAN -- Gloria Anne Bates, age 69, of Norman, passed away, Thursday, July 9, 2020.
She was born July 4, 1951, in Evansville, Ind., the daughter of Robert Leo Pike and Doris Jean Kellner Pike. On June 28, 1984, she married the love of her life, Donald Bates. She was preceded in death by her parents.
After working many years, she retired from Munro Shoe Factory in Hot Springs. She deeply loved taking care of her animals and her flowers, almost as much as she loved her family. She was a strong and independent woman in her faith of God. Gloria was truly the matriarch of her family, and she spent every day of her life loving and giving of herself to her family. She will truly be missed by all who were fortunate enough to have had her in their life.
She is survived by her devoted husband, Donald Bates, of Norman; her daughter, Janice Veorster, of Norman; former son-in-law, Randy Hassen, of Norman; her daughter, Kara Ramsey, of North Little Rock; former son-in-law, David Boring, of Hot Springs; seven grandchildren and their spouses, Krystin Boring, Samantha and Cheston Wehunt, Jennifer Goodwin, Bentley Decamp, Dylan and Kelly Boring, Brady Wehunt and Tiffany Boring; nine great-grandchildren, MaKenzie Wehunt, Chandler Decamp, Jacob Goodwin, Johnny Goodwin Jr., Jazmyne Goodwin, Elizabeth Goodwin, Samantha Goodwin, Derek Boring and Harper Boring; two brothers-in-law, Ronald Bates, of Norman, and DeWayne Bates, of Jessieville; and numerous nieces; nephews; extended family members; and a host of wonderful friends.
Visitation will be held 6-8 p.m. Monday in the Davis-Smith Funeral Home Chapel, Glenwood. Social distancing directives: Fifty or less persons in chapel and face coverings required for those 10 years and over.
The family would like to extend a special thank you to the Arkansas State Library-Jeff Kersey, the doctors, nurses and staff of CHI St. Vincent Hospital-Hot Springs, Lindcare of Hot Springs, the staff of Buck's Pharmacy, Glenwood, and Hanger Clinic of Hot Springs.
Cremation arrangements are under the direction of Davis-Smith Funeral Home and Crematory, Glenwood.
Guest registry is at https://www.davis-smith.com.
Sponsor Content
Comments