Hot Springs National Park Rotary Club recently held its annual installation banquet at the Arlington Resort Hotel & Spa.
"This is such a humbling experience for me," Incoming President Chuck Launius said in a news release. "It is one of honor and I truly appreciate everyone's support as we approach a new, although different, Rotary year. The Board of Directors and I promise to serve this club to the utmost of our ability with energy, as well as with intellect and complete transparency. I also want to promise each of you that the Board of Directors and I will achieve the goals we have set for our club and I know each of you are a critical part of that success. These goals not only affect our membership but our community, as well as the world."
"Today to be this club's president, frankly, is the highest honor I've had in my life. Now here we are in 2020, the day I've thought about often for the past two years and my how our world has changed in the past four months. It certainly wasn't what I envisioned -- a pandemic wasn't even in my thoughts but here we are facing it as a club. While we battle the pandemic and all that it brings. We must remain true to our club, our fellow Rotarians who are our friends, and our single purpose which is Service above Self. The pandemic will not end our club; it will not diminish it but rather strengthen it. We will sustain, grow and prosper through this temporary event that we are in at this time," he said.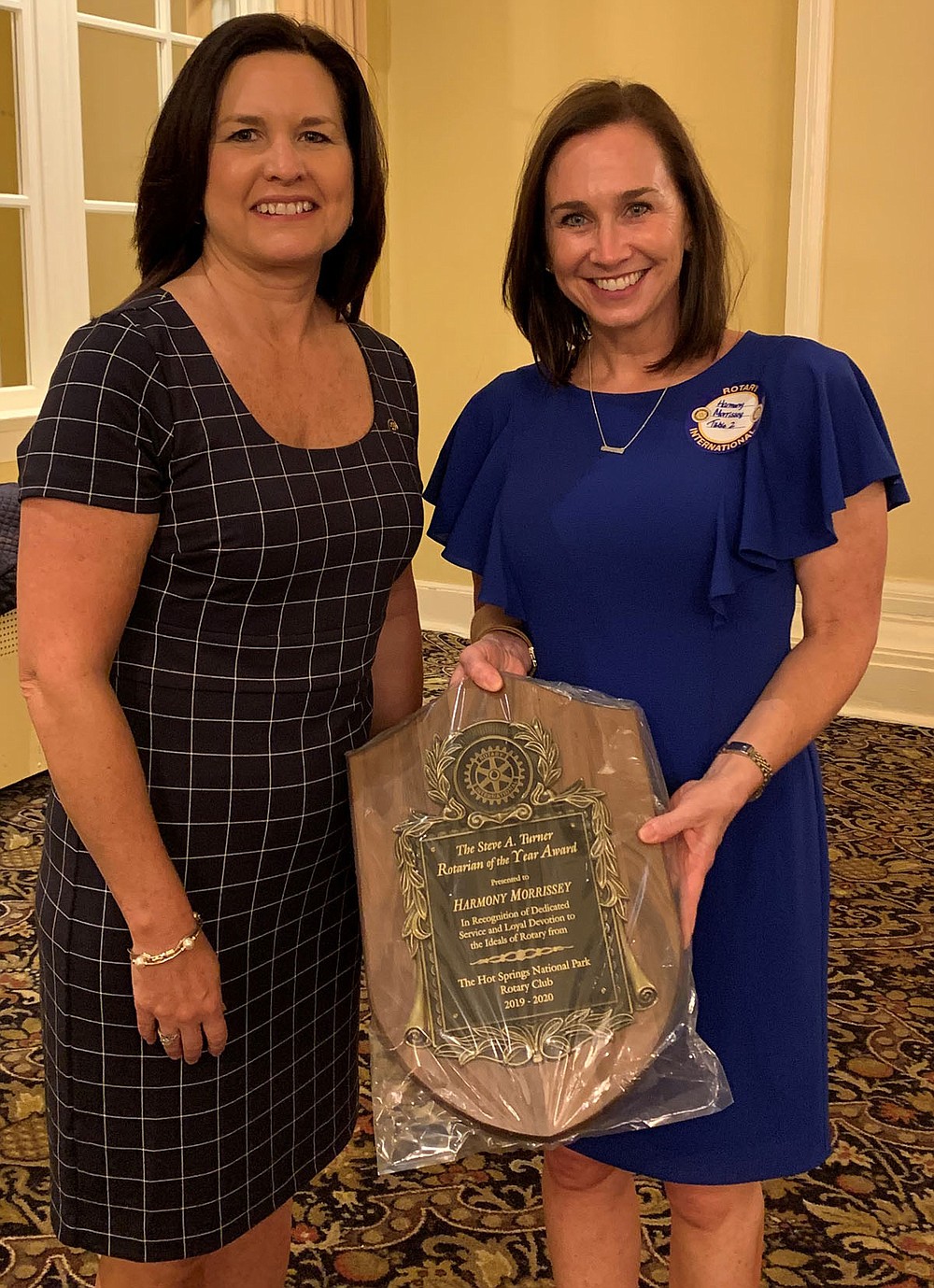 Michelle Ratcliff, left, immediate past president, with Rotarian of the Year Harmony Morrissey. - Submitted photo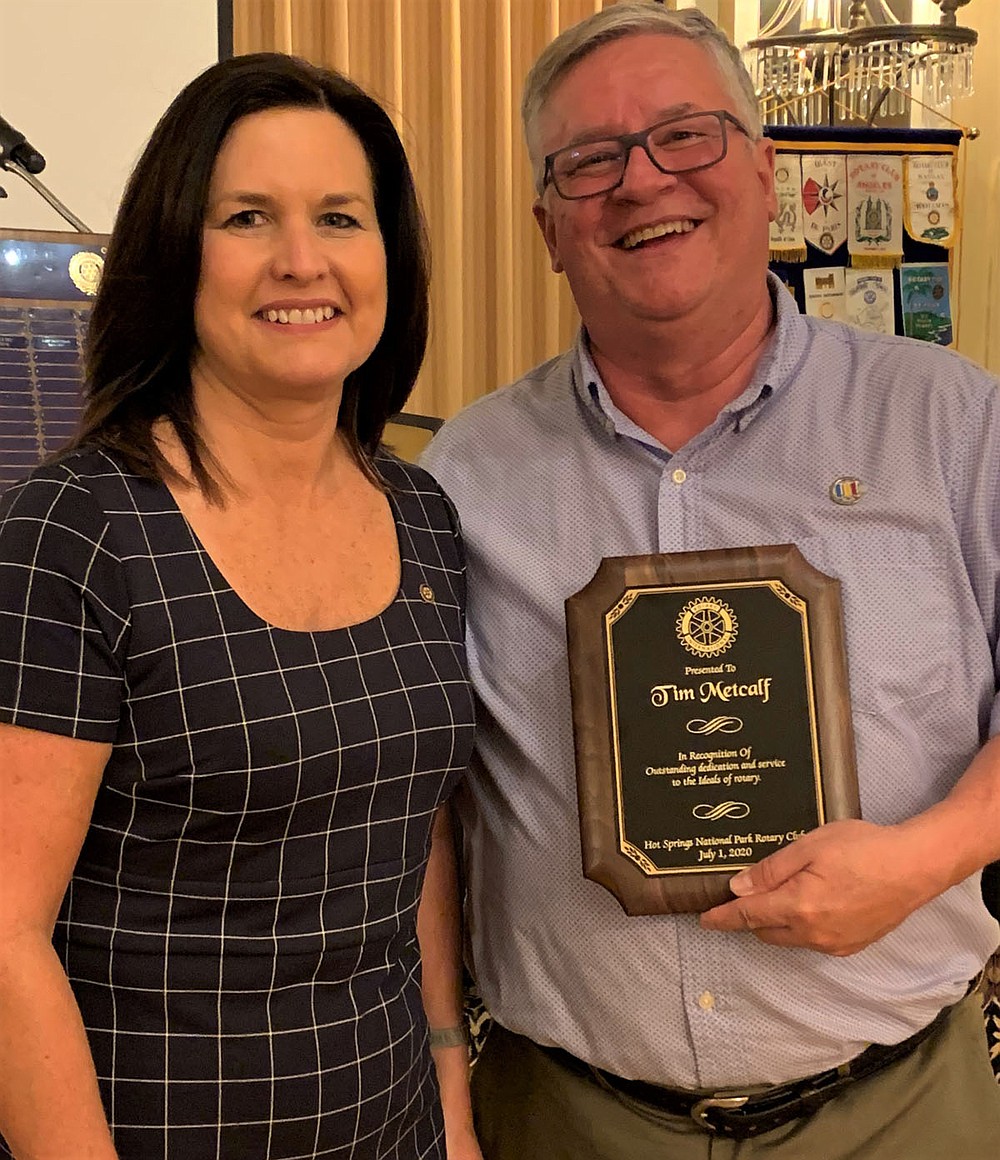 Michelle Ratcliff, left, immediate past president, with Tim Metcalf, who received a Special Recognition Award for his dedication and helping to create, and continuously help and support, the Satellite Club. - Submitted photo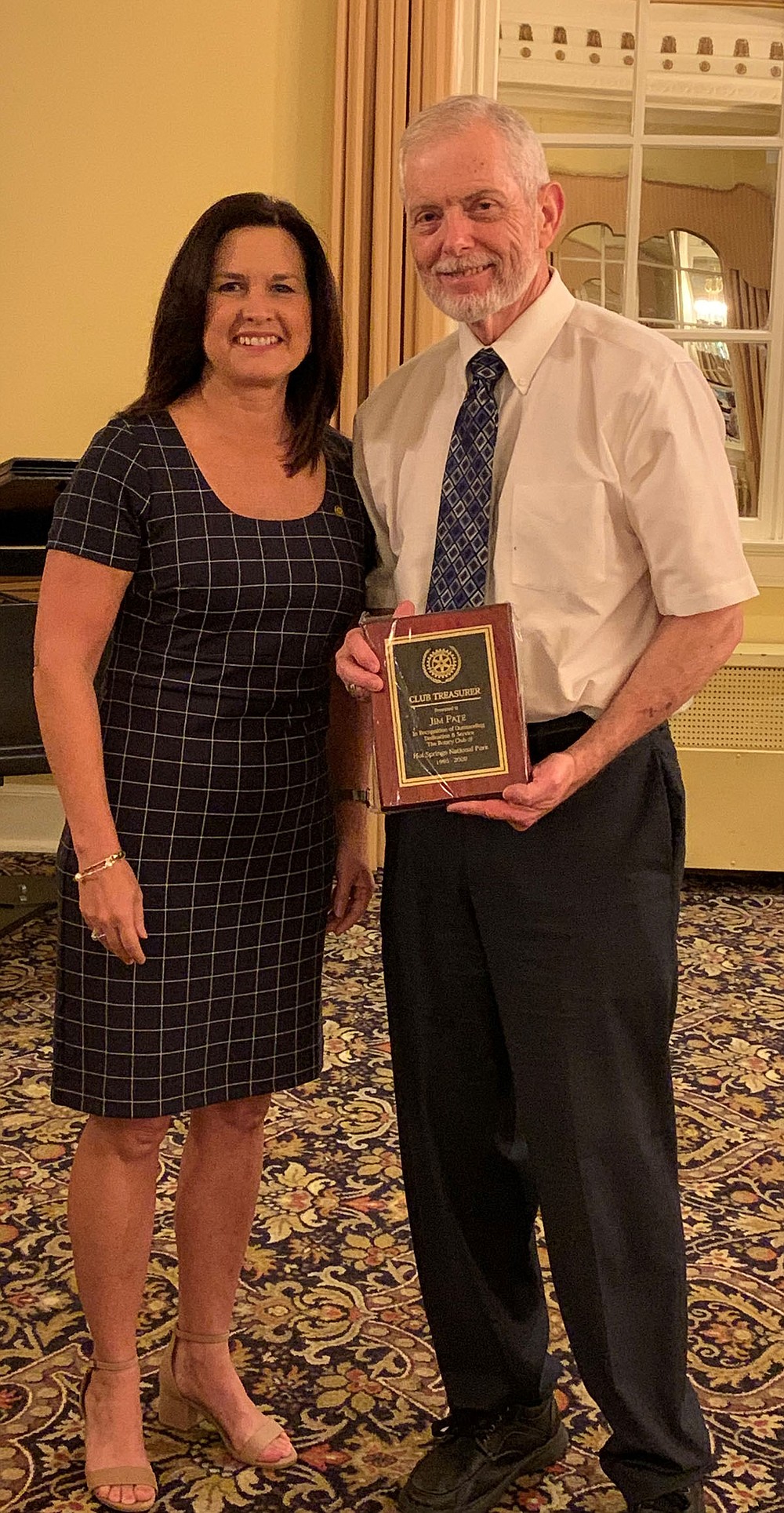 Michelle Ratcliff, left, immediate past president, with Jim Pate, who has served as club treasurer for 24 years. - Submitted photo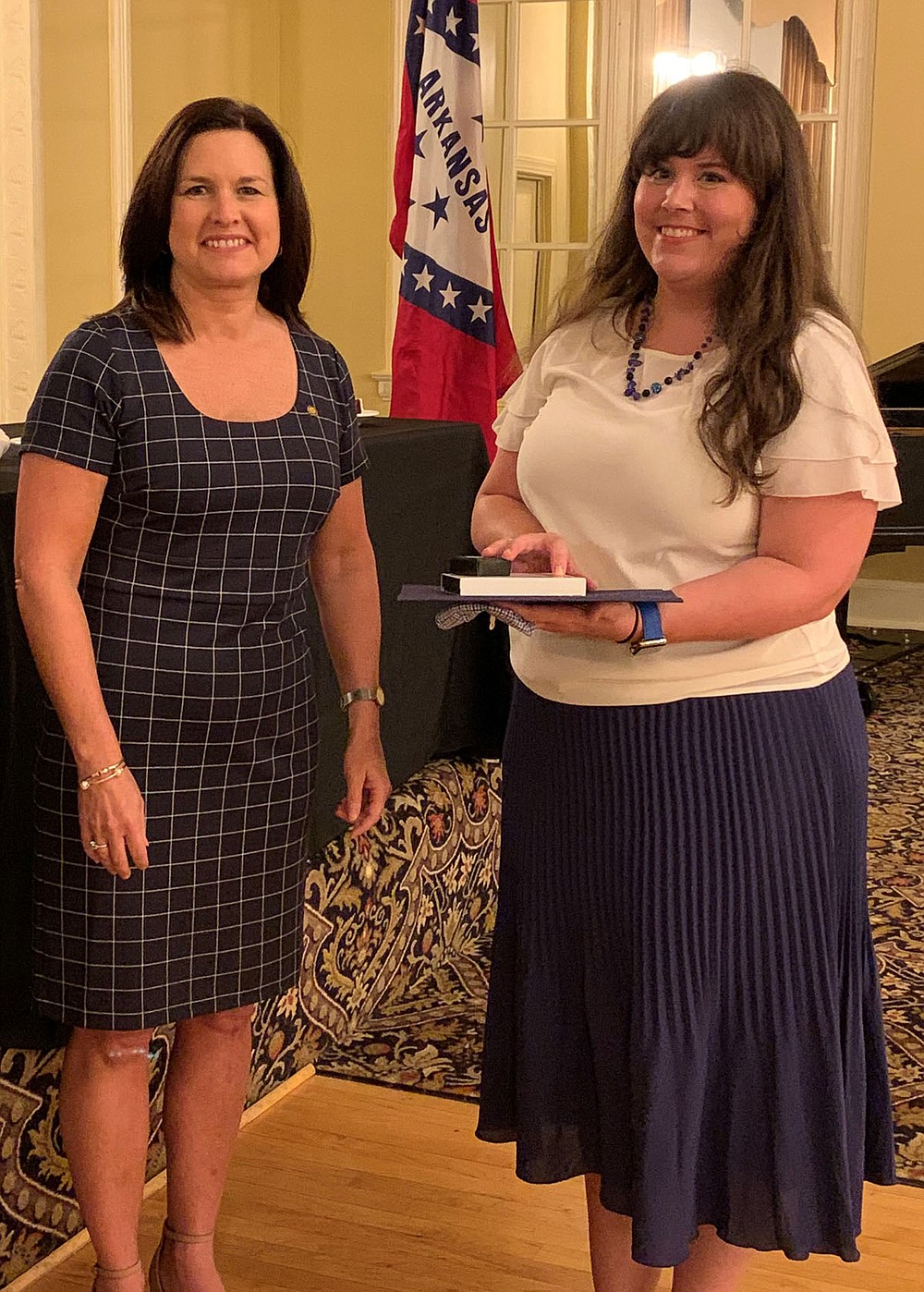 Michelle Ratcliff, left, immediate past president, with newest Paul Harris Fellow Stephanie Alderdice. - Submitted photo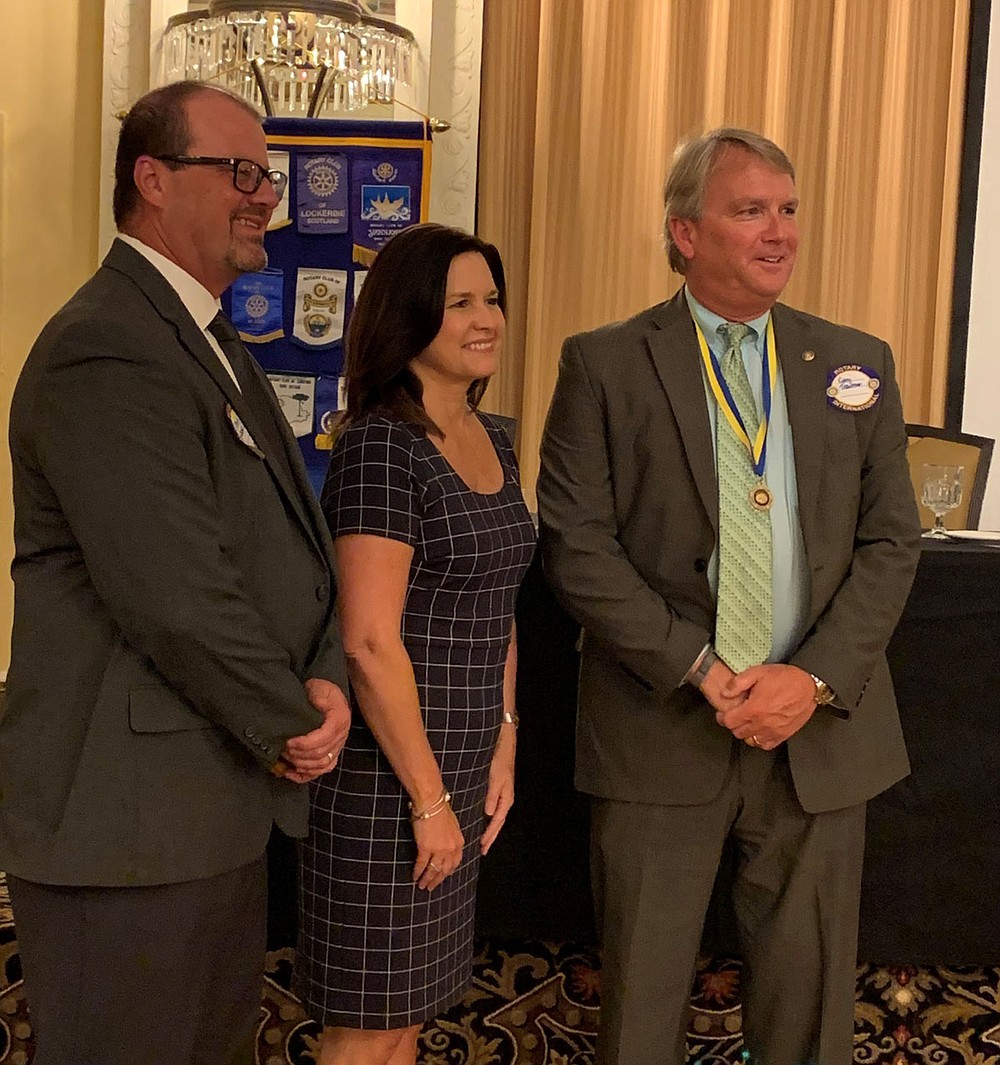 From left are Chuck Launius, incoming president, Michelle Ratcliff, immediate past president, and Gary Troutman, past president, who was named a Level Two Paul Harris Fellow. - Submitted photo