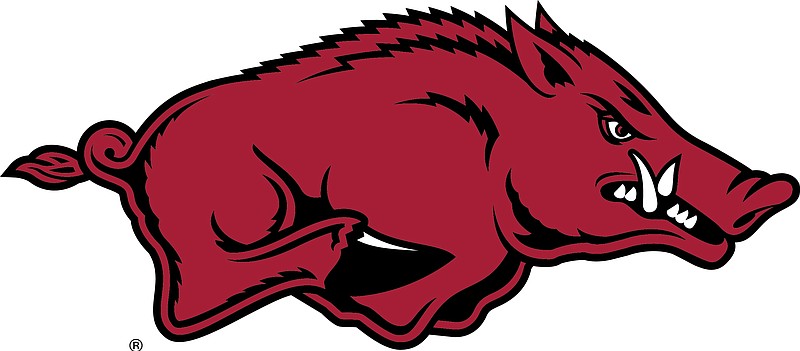 CAMDEN -- Lake Hamilton's junior American Legion team split Thursday's road doubleheader in Camden, winning the first game 3-1 before dropping the second 11-4.
Ben Varner threw a complete game to collect the win for the Wolves.
"We hit the ball hard every inning, and then we found some holes in the defense to produce some runs and score off of a few passed balls," said coach Andrew Williams.
Williams said that the second game pitted the young team against "a team that was older than us."
"We tried some different pitchers and worked guys in different defensive spots," he said of the second game.
The team is set for a road game at Jacksonville on Tuesday at 6 p.m.
UA moves to paperless ticketing
FAYETTEVILLE -- With ticket scanning from mobile devices at athletic events trending higher over the past few years, the growing trend has now turned mandatory at the University of Arkansas.
The UA athletic department announced Thursday that ticketing during the 2020-21 season would switch exclusively to all-mobile scanning. Mobile ticketing will apply to all season tickets, mini-plans and single-game tickets for every sport.
The release from the university said that safety is one of the primary drivers for this change.
"Digital tickets allow for paperless entry and eliminates contact between fans and gate entry staff," the release said.
The UA also claimed the full implementation of mobile scanning would result in a savings of $180,000 the department can re-invest into the 465-plus student-athletes competing in 19 sports on campus.
"Based on the successful launch of a mobile ticketing option for single games and the implementation of self-scanning gate entry in recent seasons, we are expanding the use of mobile ticketing for Razorback events in each of our sports," athletic director Hunter Yurachek said in a statement. "Whether it is transferring tickets to family or friends, getting the latest update on gameday changes or self-scanning themselves into the event, our fans now can manage their tickets, at their convenience, by utilizing their smart phones."
UA officials said digital tickets would allow for real-time changes to event dates or times when needed, will allow easy transference on devices to friends and family without having to ship or meet in person, and help eliminate ticket fraud.
UA officials said ticket buyers will receive an email that will include a link to access digital tickets. Access to tickets will be made available closer to the start of the fall season. Parking passes will continue to be printed and mailed out to qualified ticket holders.
Reddies sign DI transfer
ARKADELPHIA -- Henderson State University picked up a big addition to its roster as 6-4 guard Malik Riddle recently signed with the Reddies men's basketball program.
The 188-pound transfer from Morehead State is an "explosive athlete ... who played in 59 games over the last two seasons" for the NCAA Division I program. After appearing in 28 games as a freshman, Riddle averaged 5.5 points per game in 31 appearances in his sophomore season.
"We are extremely excited to announce the signing of Malik Riddle," said Reddies head coach Jimmy Elgas. "Malik comes to us highly regarded for his character and work ethic. These traits make him the perfect addition to our Henderson family. Finishing as the runner-up in Tennessee's highly competitive Mr. Basketball race twice speaks to his talent level. Malik is a tough kid whose length and athleticism allows him to make plays on both ends of the court. Most importantly, we've added another high-character and hard-working young man to our program."
The Rossville (Tenn.) Christian Academy product averaged 25 points and 12 rebounds in his senior prep season, finishing second among all Memphis-area players while scoring over 2,000 career points in high school.
Riddle put up 17 points in 37 minutes against Samford, 13 points in 31 minutes against Tennessee Tech and 13 points in 21 minutes against Southeast Missouri State. He picked up a career-high 21 points in just 24 minutes against Alice Lloyd (Ky.).
As a true freshman, he played 11 minutes against No. 14 Syracuse and 15 minutes against UConn.
GAC, USCAH join forces
RUSSELLVILLE -- The Great American Conference and the U.S. Council for Athletes' Health announced a new partnership this week aimed to prioritize strategic, third-party educational support and attention to athletic healthcare and safety.
The USCAH will offer integrated education, survey management and assessment to all GAC member schools to help optimize their student-athlete healthcare delivery systems.
"We are eager to employ this partnership with the US Council for Athletes' Health," GAC commissioner Will Prewitt said. "As we attempt to return to the fields of competition, it is imperative we have access to leaders in the medical community to allow us to make safe and reasoned decisions, for the protection of our student athletes, coaches, fans and administrators."
USCAH's offering to GAC member institutions includes access to a new, virtual athletics healthcare education and compliance platform developed by Athletics Healthspace. Athletics Healthspace was developed by USCAH and HB Innovations, LLC, a wholly owned subsidiary of Husch Blackwell, as a new way to deliver healthcare education to athletes through assessments, training and third-party support. The completion of USCAH-guided educational materials allows members of the GAC to become USCAH Preferred, a designation identifying institutions who demonstrate their commitment to athlete healthcare and safety.
"The U.S. Council for Athletes' Health is excited to collaborate with the GAC in providing support through today's time-sensitive return to sport obstacles but also through ongoing guidance and expertise surrounding overall athletic wellness, healthcare, and safety initiatives," said co-founder and president of USCAH James R. Borchers.
USCAH is available as a resource to GAC member institutions immediately.
Sponsor Content
Comments