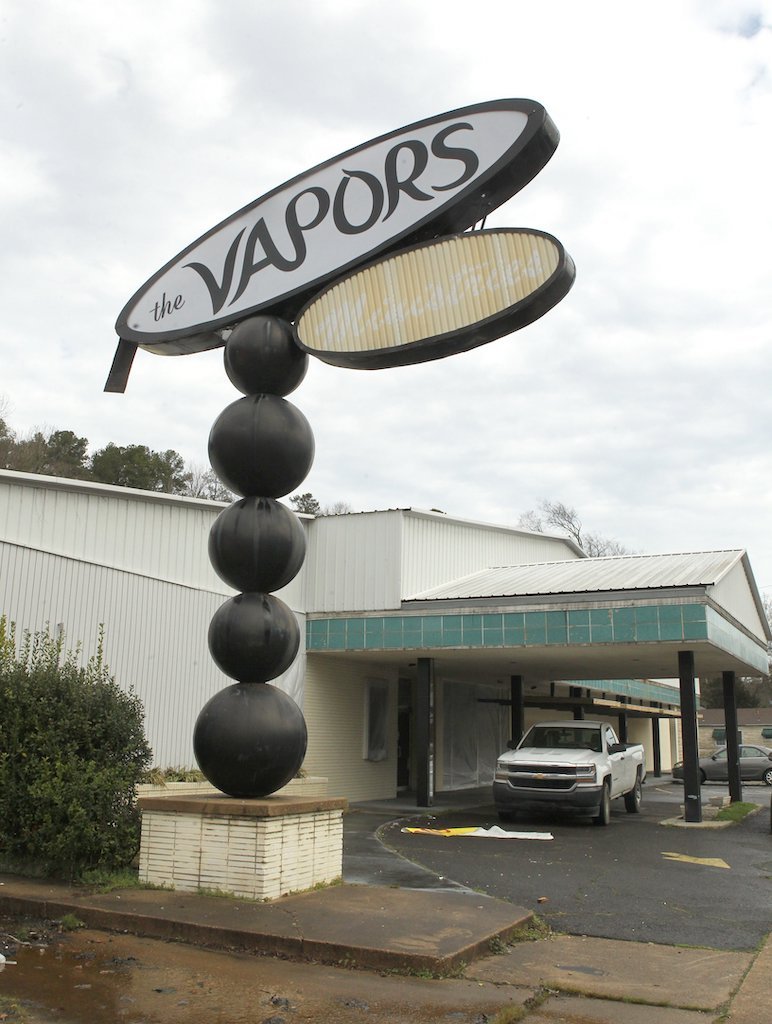 A file photo of the exterior of the Vapors, 315 Park Ave., taken in March 2019. - Photo by Richard Rasmussen of The Sentinel-Record
Pending state approval, the recently renovated The Legendary Vapors is hoping to host a charity event July 25 featuring an Eagles tribute band, which will be its first event since being forced to close by the COVID-19 pandemic.
"Hopefully we'll be approved in the next few days," Tom Wilkins, executive manager at The Vapors, told The Sentinel-Record on Friday.
The Vapors is not putting on the charity event, Wilkins said, just offering a venue for it.
The event is being coordinated by Rollin Caristianos, who said the purpose is to raise money for building an orphanage in Migori, Kenya.
Caristianos said the foundation slab is already built, and the walls are ready to go up at the orphanage. He said he first got involved with helping children in Kenya about a year ago when he met some pastors who "kept talking about orphans in the street."
This led Caristianos to come "up with an idea to build a building for all these orphans in the street," he said, noting the building will be able to hold 45 children.
The idea for the charity predates the pandemic. "Early in the year, before all this started, (Caristianos) came to me and wanted to do a fundraiser for (the orphanage)," Wilkins said.
They decided on July 25, and then the pandemic hit and Wilkins said he "never thought much more" about it until Caristianos contacted him again recently to see if the event was still on.
Wilkins said they decided to pursue still holding it, and are awaiting confirmation on whether they can.
Should the event take place, it will feature The Long Run, an Eagles tribute band. Wilkins said he has heard good things about the band, noting they are "supposed to be amazing."
"If you had your eyes closed, you'd think they were the Eagles," Caristianos said.
Wilkins stressed they will follow all rules to keep guests safe, including limiting the event to 150 people, and taking temperatures when guests arrive. He said masks will be required to enter the building and other than going to the restroom, guests will not leave their tables, which will be spaced 6 feet apart, once they are seated.
"We just want everything on the up and up," Wilkins said, noting The Vapors is using it as a test to "see if people are ready to come out and support" these kinds of events.
"Obviously, we want to get reopened," Wilkins said, and they "want to see if (the event) will be successful" as it will "help us decide in the future when we think it might be right to open."
Sponsor Content
Comments