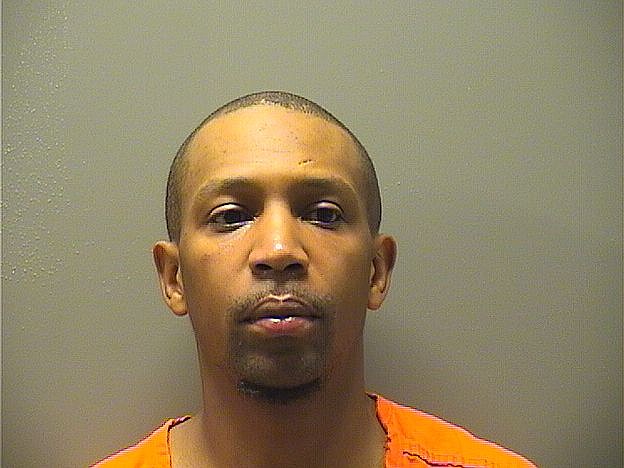 Corey Demond Smith - Submitted photo
An Arkadelphia man who reportedly led multiple law enforcement agencies in a high-speed pursuit that ended in Saline County Saturday evening has been charged with two counts of first-degree murder for the shooting deaths of two women at an apartment complex on Akers Road, according to the Garland County Sheriff's Department.
Corey Demond Smith, 38, was booked into the Garland County Detention Center shortly before midnight Saturday on the charges, punishable by up to life in prison, and a felony charge of fleeing in a vehicle, punishable by up to six years.
He remained in custody Sunday on zero bond and will likely be arraigned today in Garland County District Court.
The two women were found dead Saturday evening following a reported shooting at an apartment complex in the 900 block of Akers Road, according to Garland County Sheriff Mike McCormick.
McCormick told The Sentinel-Record that the 911 call initially came into the Garland County 911 Communications Center at around 6:30 p.m. as a "shooting in progress." Deputies located two deceased females upon arrival at the apartment complex.
"We do have a suspect in custody," McCormick said at around 11:30 p.m. Saturday. At the time, he declined to release the name of the suspect, citing the ongoing investigation. The names of the two homicide victims were also not released.
The description of the suspect's vehicle was provided to the dispatcher by the 911 caller, McCormick said. "The description was called in with the initial call."
One of the sheriff's department's deputies spotted the suspect vehicle, and a pursuit followed, McCormick said.
"There were multiple agencies" involved in the pursuit, including Arkansas State Police, Hot Springs city police and the sheriff's department, McCormick said.
McCormick noted that it was a "short period of time" from when the initial call came in at 6:30 p.m. and the time the suspect was taken into custody. "Within 30 minutes," he said.
The chase proceeded out East Grand (Highway 70 east), ending in Saline County. McCormick said a state trooper suffered a minor injury as a result of the pursuit, but referred questions about the agency's involvement in ending the pursuit to the Arkansas State Police.
McCormick said to his knowledge the trooper was not transported by ambulance from the scene.
McCormick praised the actions of his deputies, saying they did "an outstanding job locating the vehicle within minutes of the call coming in."
"We certainly appreciate all the assistance from the state police and the city police department," McCormick said. "It's a good example of all of the agencies working together to a successful conclusion."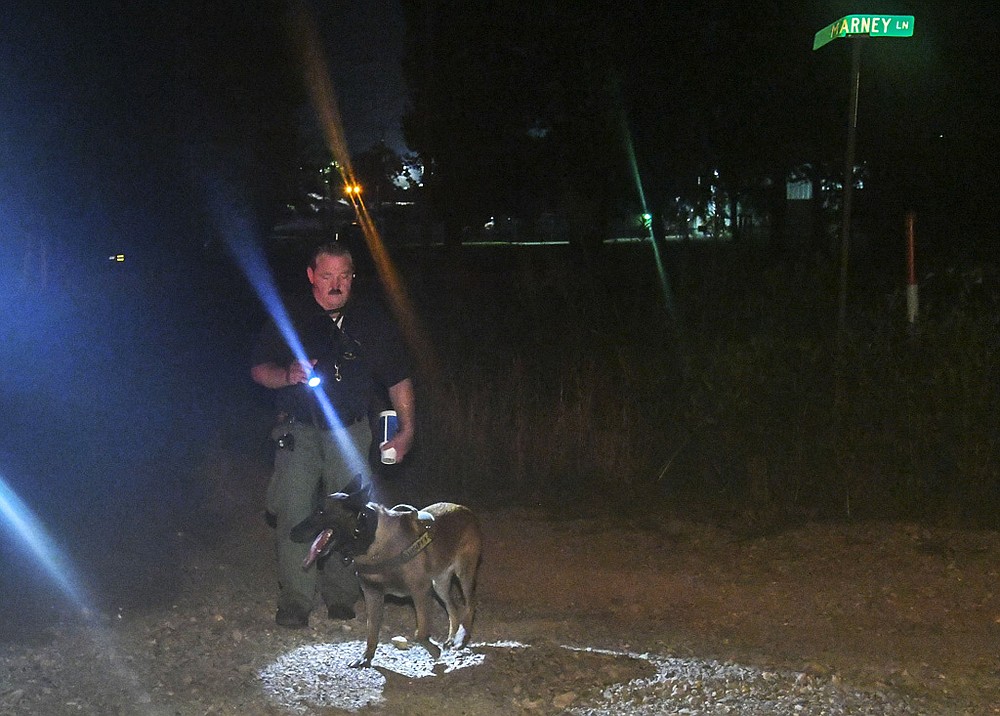 A Garland County sheriff's deputy and K-9 Officer search the scene an area of Akers Road at the Marney Lane intersection, near where a double homicide occurred at an apartment complex in the 900 block of Akers Road on Saturday, July 11. - Photo by Grace Brown of The Sentinel-Record
Sponsor Content
Comments