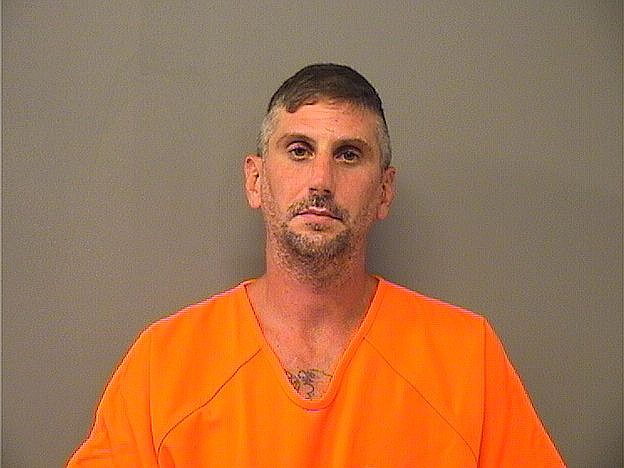 Matthew Ryan Addison - Submitted photo
A Jessieville man was arrested on felony and misdemeanor warrants Friday for allegedly attacking his live-in girlfriend and her 16-year-old son and threatening them at gunpoint earlier this month.
Matthew Ryan Addison, 42, who lists a Wyles Road address, was taken into custody around 1 p.m. in the 300 block of Prospect Avenue and charged with a felony count of aggravated assault on a family or household member, punishable by up to six years in prison, and two counts of third-degree domestic battery, punishable by up to one year in jail.
Addison was being held on a $10,000 bond and was set to appear Monday in Garland County District Court.
According to the probable cause affidavit, on July 17, Addison's live-in girlfriend, 44, filed a report with Garland County sheriff's investigators alleging that earlier that day Addison had struck her multiple times in the face, knocked her to the floor and "stomped on her head."
She said her 16-year-old son tried to intervene by pointing a shotgun at Addison, but Addison then bit her son's arm, took the shotgun from him, shoved it into his back and pulled the trigger multiple times, but it failed to discharge.
Sheriff's Deputy Benny Rowe noted the girlfriend had injuries consistent with her statement. He said they did not make contact with Addison that evening "due to safety concerns" but a warrant was later issued for his arrest.
On July 22, the girlfriend provided investigators with photos of the injuries to her and her son which were consistent with her statement.
Sponsor Content
Comments