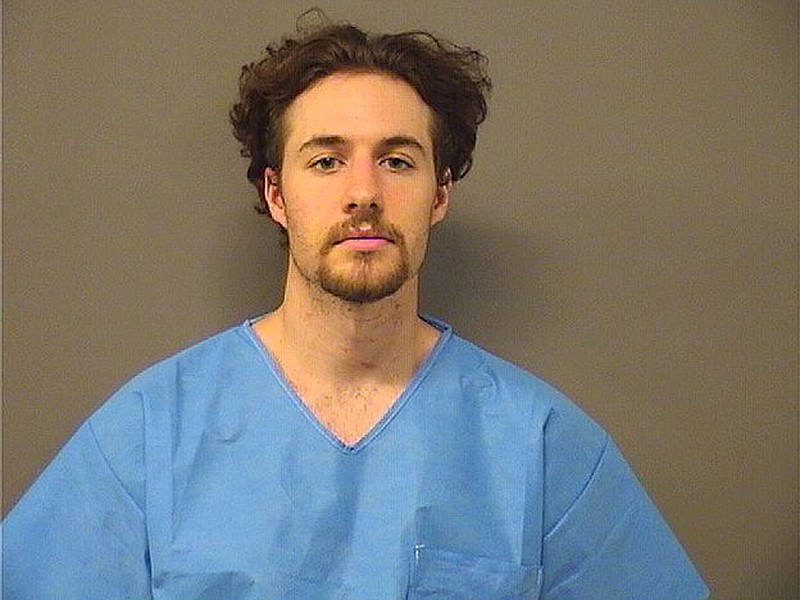 Jacob Hall Courson - Submitted photo
A Star City man was arrested early Tuesday after allegedly breaking into his ex-girlfriend's apartment in Hot Springs.
Jacob Hall Courson, 22, was taken into custody shortly after 12:30 a.m. inside the victim's apartment in the 400 block of Ouachita Avenue and charged with residential burglary, punishable by up to 20 years in prison.
Courson, who lists no prior criminal history, was being held on a $5,000 bond and is set to appear today in Garland County District Court.
According to the probable cause affidavit, shortly before midnight Hot Springs police responded to the victim's apartment regarding a burglary in progress and made contact with the victim outside.
She told officers her ex-boyfriend, identified as Courson, who she had broken up with two weeks ago, was inside her apartment after apparently making entry through a back window where the air conditioner was located.
She noted he did not have a key to the apartment and she had told him "not to come near her" after the breakup. She also noted they had never lived together during their relationship.
Officers located Courson inside the apartment and he reportedly admitted to making entry by lifting up on the air conditioner unit and crawling through the window. He was taken into custody without incident.
Sponsor Content
Comments