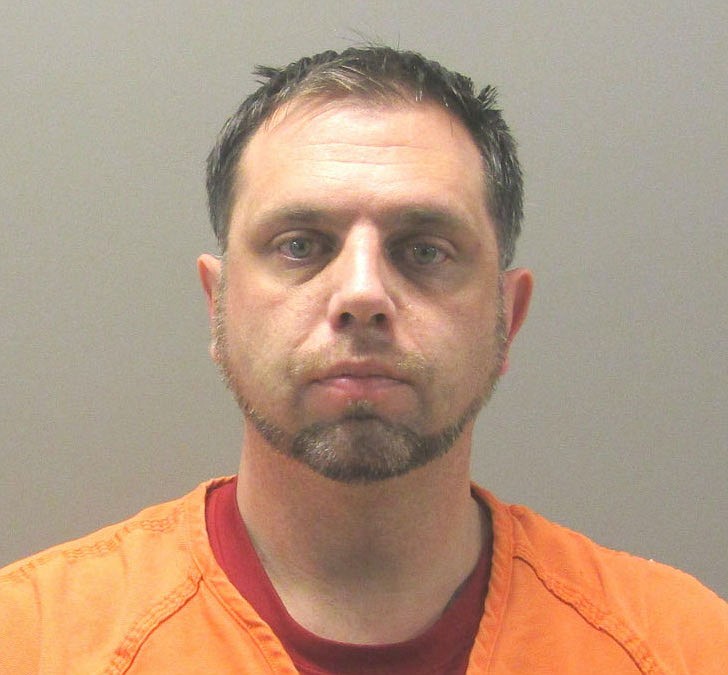 Shane Ellis Krum - Submitted photo
A Texas man was sentenced to 12 years in federal prison for drug trafficking stemming from his arrest in Garland County in 2017 after a hearing Tuesday in U.S. District Court in Hot Springs.
Shane Ellis Krum, 37, of Gilmer, Texas, was indicted by a federal grand jury in September 2018 on a felony charge of possession with intent to distribute meth and pleaded guilty in October 2019. In addition to the 12 years in prison, he must serve four years of supervised probation upon his release.
Krum, a felon on parole at the time, was arrested on Dec. 26, 2017, by Garland County sheriff's Deputy Richard Garrett and originally charged with simultaneous possession of drugs and firearms, possession of a firearm by certain persons, theft by receiving of a firearm and two counts of possession of drug paraphernalia. The state charges were later withdrawn after Krum was indicated on the federal charge.
According to the probable cause affidavit, on Dec. 26, 2017, around 2 a.m., Garrett was on patrol in the area of Spring Street and Westinghouse Drive when he saw a brown passenger car run the stop sign at the intersection.
The deputy made a traffic stop on the car on Rookard Lane and the driver, later identified as Krum, got out and walked toward a nearby fence. The deputy repeatedly ordered him to stop, but he continued until he made it to the fence where he lit a cigarette and then finally walked back to the car and sat in the driver's seat.
A computer check revealed Krum's license was suspended and he was an active parolee with a search waiver on file. The deputy searched the vehicle and found a loaded 9-mm pistol, which had been reported stolen in Garland County, under the driver's seat.
Garrett then walked to the fence to the spot where Krum had stood and found a backpack on the ground. Inside the bag was a box containing a large baggie with what later tested positive for meth, a total of 61.8 grams, and a bag of what later tested positive for marijuana, 2.7 grams. During testing at the state crime lab, it was later determined to be 50.7 grams of actual meth.
The bag also reportedly contained a set of digital scales and several smaller baggies "commonly used in the distribution of illegal narcotics." A cellphone and $505 in cash were also seized from Krum, the affidavit said.
Assistant U.S. Attorneys Bryan Achorn and Candace Taylor prosecuted the case for the Western District of Arkansas.
Sponsor Content
Comments