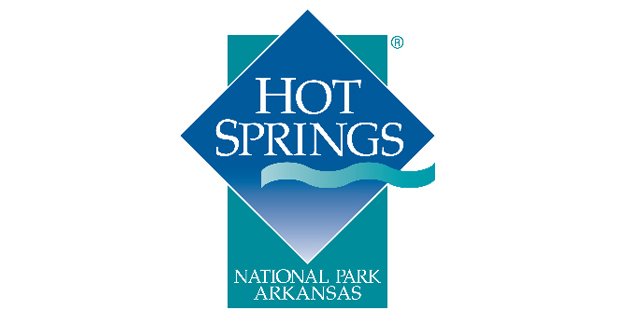 The Hot Springs city logo. - Submitted photo
The city said Wednesday it's temporarily closing the utility billing service office at 517 Airport Road after two employees there tested positive for COVID-19.
City Manager Bill Burrough said the office will reopen Aug. 6 if the department's eight other employees test negative. He said they last had contact with their positive co-workers Monday. Employees who test negative will quarantine for 10 days and should be able to return to the office Aug. 6, he said, adding that he expected their test results to be available Saturday or Monday at the latest.
"Most of the other employees work in a cubicle, but there's still some interaction with those two employees," he said. "All of our staff wear masks and gloves in that environment. We're very hopeful the remaining eight employees who work in that area will have a negative result and be able to return to work on the sixth. Out of an abundance of caution we want to make sure they're tested, and we're following the protocols."
Customers can continue to pay their water and sewer bills online at http://www.cityhs.net/UBS or by calling 888-242-6632. Check or money orders can be mailed to Hot Springs Municipal Utilities, P.O. Box 3830, Hot Springs, AR 71914-3830, or put in drop boxes at the City Hall parking lot and in front of the terminal at Hot Springs Memorial Field.
"This is something that's unprecedented," Burrough said. "We've never had an issue like this. I've told our staff it's not really the crisis that matters. It's how we manage through the crisis that matters."
The city began disconnecting accounts Tuesday with past-due amounts accrued during the suspension of disconnections and late penalties that began in March. Earlier this month the city said it had ended the grace period and resumed disconnections.
Burrough said utility workers were restoring service Wednesday night to the roughly 80 accounts that were disconnected Tuesday and earlier Wednesday.
"Anyone who did have service disconnected, we're addressing that by just going ahead and reconnecting everything and making sure no one is going without water during this time," he said.
The city said information on how to start new accounts or transfer service to another address will be posted at http://www.cityhs.net/UBS and the city's Facebook page.
Sponsor Content
Comments