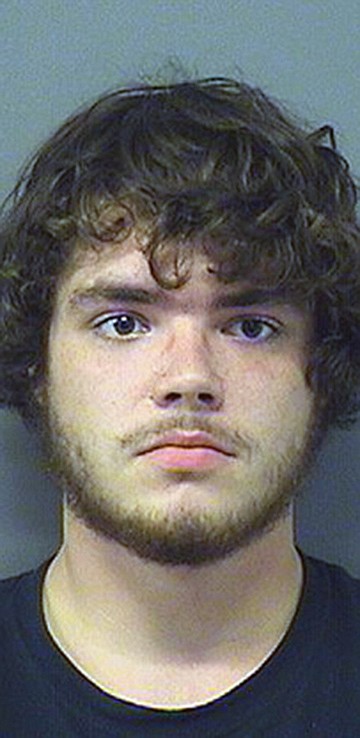 Hunter Alan Hoover - Submitted photo
An employee of a local restaurant was arrested Wednesday for allegedly stealing a female customer's credit card on Saturday.
Hunter Alan Hoover, 19, of Malvern, was taken into custody shortly before 4 p.m. Wednesday at the Subway restaurant, 4019 Central Ave., and charged with theft of property involving a credit or debit card, punishable by up to six years in prison.
Hoover, who lists no prior criminal history, remained in custody Thursday in lieu of $2,500 bond and is set to appear today in Garland County District Court.
According to the probable cause affidavit, Hot Springs police Officer Joel Crook responded to the restaurant regarding a theft and made contact with the manager and Hoover, who was identified as an employee.
While there, the officer spoke to the alleged victim on the phone who stated on Saturday, around 5:30 p.m., she was at the restaurant and purchased a meal with her credit card. She said she accidentally left the card at the register.
Hoover was reportedly observed on the restaurant's security video retrieving the credit card from the card reader and placing it in his pants pocket. Then he is seen exiting the store and entering Walmart at that same location.
Hoover was reportedly taken into custody without incident at the scene.
Sponsor Content
Comments