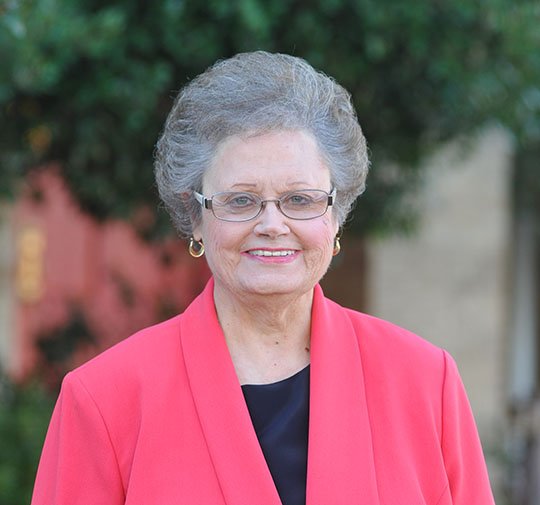 Melinda Gassaway - File photo - Photo by Submitted photo
Hot Springs and Garland County residents, along with annual visitors to this tourism mecca, are jumping into June with a modicum of caution due to the COVID-19 virus.
Let's hope they find new ways to enjoy local vistas and attractions while staying safe and respecting the well-being of others.
On this third day of the sixth month of 2020, we send out a big "Thumbs-up" to Edwin Wallace, president of the Arkansas Society of Radiologic Technologists, and Becky Slater, mother of a veterinarian assistant, whose letters appeared in the Sunday, May 31, issue of The Sentinel-Record.
Wallace reminded us of the "important role radiologic technologists play in the diagnosis and treatment of COVID-19" and lauded these "unsung heroes" for their hard work in also being on the front lines of the fight against cancer.
Slater recognized the veterinarians and their staffs for the tireless dedication in caring for people's pets, no matter the need, and for also being among the many Spa City heroes.
By the same token, here is another "Thumbs-up" to artist Ryan Kahler Rooney's "Welcoming Hills of Hot Springs" illustration now painted on the city's new elevated water tank behind Cornerstone Market Place.
Kudos to Chicago Bridge & Iron for wrapping the mural around the 370-foot circumference of the tank and to the painting crew that made the artist's concept come to life.
And thanks to everyone involved in this project that has given resort city denizens another reason to "look to the skies."
In the "things are looking up" category, here is a "Thumbs-up" to Mid-America Science Museum for bringing "Bionic Me" to this educational and entertaining venue. It is the first exhibit to stand in the recently completed traveling exhibit hall.
Diane LaFollette, MASM's executive director said the exhibition "is packed with full-body experiences and has a great mix of interactive and problem-solving experiences focusing on technology that helps us to overcome our natural limits."
"Bionic Me" comes from Perth, Australia, and was created by Scitech, a not-for-profit organization. It was produced by Imagine Exhibitions, which designs traveling exhibits.
Speaking of creativity being put to good use, we say, "Thumbs-up" to Shawn Newton, a Lakeside graduate and artist who finds great joy in making ink pens, but especially in giving Garland County young people a helping hand in pursuing their dreams.
His success with his own company, Newton Pens, has allowed him to establish the Newton Pen Scholarship Endowment Fund with the Hot Springs Area Community Foundation so he can continue his good works.
Thank you, Shawn, for your generosity.
Meanwhile, a grateful Hot Springs resident sends out her "Thumbs-up" to Anthony Whittington, Parks and Trails director for the resort city.
Having emailed Whittington on the morning of May 19 to ask about the accessibility of area parks, she minutes later received a cordial response from him, thanking her for reaching out, writing, "Yes, I understand on needing a "nature fix," and noting that "all of our 19 city parks are open, including Entergy Park."
The resident later contacted this writer and commented in her email, "The speed of the response was fantastic and I'll admit, not expected. Hats off to our Parks and Trails folks. I'm planning on enjoying this day to the fullest."
The Thumbs Column appears in The Sentinel-Record the first and third Wednesday of each month. The newspaper welcomes readers' comments and suggestions, which should be submitted in writing with a telephone number and home address for verification and contact purposes. This information is kept confidential.
Editorial on 06/03/2020
Print Headline: Thumbs column
Sponsor Content
Comments