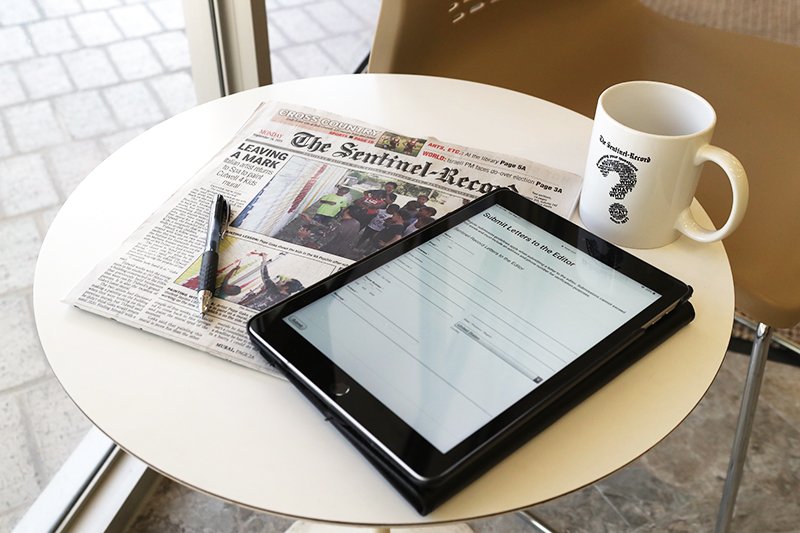 File photo - Photo by The Sentinel-Record/File photo
Time for an overhaul
Dear editor:
Thank you Gunney Collins for your letter last week pointing out the numerous failures of our city government under Bill Burrough and our current board of directors. I opined not long ago that this group isn't competent to run a lemonade stand, and they've done nothing since to change my opinion.
As the Gunney noted, if you allow this same group to stay in place, the eyesore as he so aptly described the site of the former Majestic Hotel will look exactly the same for an indefinite period under our current city government. It was interesting to note they've turned down four offers that could have more than returned the $2 million in taxpayer money and had a luxury resort built there. I suspect the board and Burrough received some less than subtle influence from Oaklawn, which is building its own 200-room hotel, about not appreciating any competition. And as another letter writer recently noted in regards to the ridiculous re-opening of the casino, in Hot Springs, Oaklawn gets what they want.
Nonetheless, it is time for an entirely new board of directors and a major overhaul of city government. They are simply not doing their jobs. The Gunney provided plenty of examples, but I'll leave readers with one more: Remember, these are the same people who hired the previous city manager, David Frasher, to a contract that was so bad (thank you Mr. Albright) that even when his conduct became beyond deplorable, they were forced to hand him a severance package worth $223,312.20 of your taxpayer money.
So yes, it's time for them to go.
Noah Little
Hot Springs
What's essential?
Dear editor:
I recently saw a cartoon that depicted workers being pushed into returning to work despite their fears because corporations needed to make money. Workers were commenting about who exactly it was who was making the money.
We hear the term "essential" when referring to certain jobs or professions. I can agree that health care workers are essential during a health crisis like a global pandemic and fire and police, media and so on. So I commented as follows: all workers are essential because without labor nothing is produced and no wealth can be created. What is not essential are billionaires. They use their obscene wealth to buy the governments of nations and oppress the citizenry. Multi-millionaires are plenty rich enough.
Judith Zitko
Hot Springs Village
Editorial on 06/03/2020
Print Headline: Wednesday's Letters to the editor
Sponsor Content
Comments