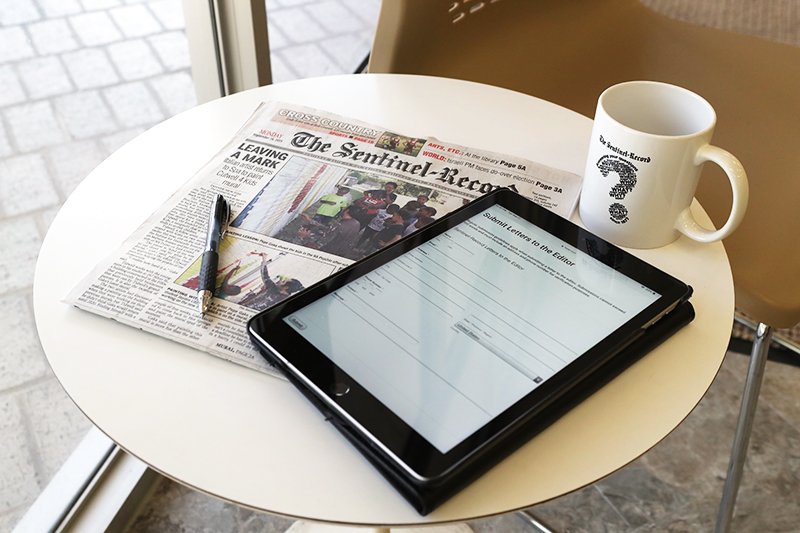 File photo
Board needs to go
Dear editor:
I've read several good letters and news stories about the upcoming elections in November. While all votes are important, the positions closest to us have the most direct effect on our lives and livelihoods, such as the contested seats for the board of directors.
As a resident of District 3, I'm definitely hoping for a qualified candidate to replace Becca Clark. Nothing personal, but District 3 has deteriorated tremendously over the past few years. The streets are in terrible condition. West Hobson and Cooper, where I live, feel like a BMX dirt track when you drive them. Crime in District 3 is on the verge of being out of control, the ring of gunshots is as common as hearing a car horn. We've had no significant business openings or expansions; indeed, many businesses that were here five years ago are shuttered. Finally, much of the district has become a haven for slumlords, who will rent to anyone, resulting in more crime and piles of debris stacked up at the curbs right at the first of every month, because people are being evicted and simply leave everything behind. District 3 is blight, and there's really not a better word for it than that. All of that may not be the fault of Becca Clark, but she is the one in charge, so it's time to find someone more effective.
On that note, I read a recent article about District 1, where Erin Holliday will be actually running for the first time, since her current tenure on the board was made possible by a vote of the board itself, choosing her over Mark Toth, a frequent letter writer who often asks pointed questions about the board's financial spending. The article stated, "The board said Holliday's perspective as an artist and young professional recommended her appointment last May." Then the story pointed to two taxpayer-funded junkets Holliday took in 2018 via the approval of the city and board through the Hot Springs Sister City Program. On the taxpayer dime, Holliday spent a total of five weeks in Hanamaki, Japan.
Again, nothing against Clark or Holliday, but this board needs business people rather than cupboard and closet organizers and aspiring artists. Murals, fountains, and million dollars baseball fields and bike trails are nice, but shouldn't take priority over basic needs such as public safety, emergency management readiness, and streets that are driveable, well lit and marked, and don't flood. And it's time for a board to show a little fiscal responsibility and pay for projects that take priority, as they can, rather than issue tens of millions of dollars in bonds (a fancy term for taxpayer debt) to everything Steve Arrison and Visit Hot Springs deem essential.
Like several other writers, I agree that our current city government has failed for all but a handful of wealthy local power brokers and companies who have gotten rich off these rubber-stamped endeavors. It's time for all of them to go, and that has to start with a completely new board of directors, one who will hold city government accountable and fire those who aren't doing their jobs.
Anthony Lloyd
Hot Springs
Editorial on 06/05/2020
Print Headline: Friday's Letter to the editor
Sponsor Content
Comments