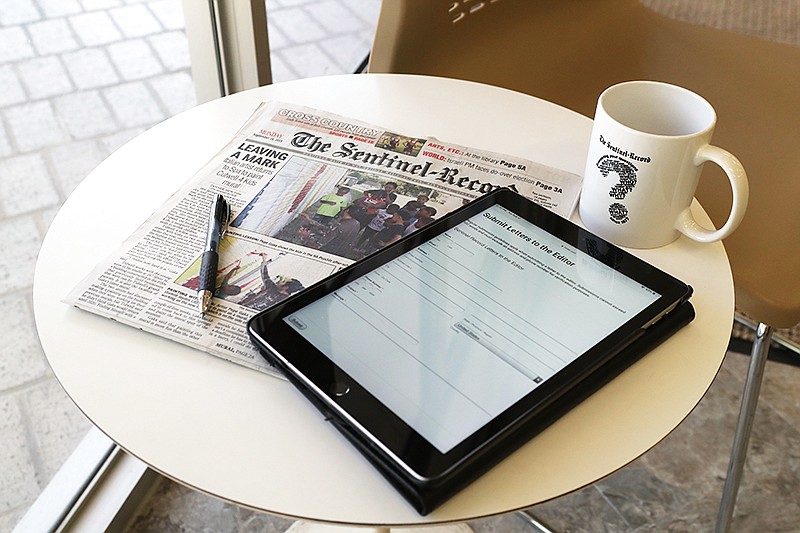 File photo
Fired NP instructor
Dear editor:
I am a recent graduate from NPC and I have heard black instructors yell "proud to be black" while in class and lean towards telling students that they are more important than any other race. Why are those instructors not fired?
The black management of the college will walk through the commons area and only acknowledge black students.
I have experienced racism from black teachers towards white students and management not even speaking to me but speaking to my black friend next to me. I am glad to be an American and of mixed races.
Celia R. Emmett
Hot Springs
Educate, not destroy
Dear editor:
I was surprised when someone sent me a video clip on Facebook about Black Lives Matter and their funding practices. I found it odd that I received it the same day that I watched Armstrong Williams' program interviewing one of the co-founders of Black Lives Matter. (Channel 7 at 5:30 a.m. June 21)
So I decided to investigate a little further about this movement on their website. Under the Donate button, under Contribution Rules, there is an ActBlue Charites name, "a registered charitable organization formed to democratize charitable giving." Along with this information, as I looked up ActBlue, their "Affiliations" only listed the Democrat Party.
The founders were Benjamin Rahn and Matt DeBergalis.
I read through two stories posted about this organization an article by RedState posted on June 12 authored by Elizabeth Vaughn and the other was by the MinnPost under its tab "Politics & Policy," an article entitled "What the hell is ActBlue? And why is it showing up on so many Democratic Candidates' champaign finance reports?" This article was authored by Greta Kaul on Aug. 17, 2018.
Why do I feel this is newsworthy? The video sent to me showed contributions to many of the 2020 Democrat candidates for president, moneys funding protests, and surprisingly the majority of the moneys collected through public donations never went to Black Lives Matter.
With all the hype on removing Confederate statues and anything to do with past presidents during the Civil War era, why are we destroying our history? Do we need to remove Dr. Martin Luther King Jr.'s name off of expressways? How about tearing down statues of the Little Rock Nine? We see all the protesters destroying businesses owned by small entrepreneurs and tearing apart communities, it is disgraceful. I say it is better to educate the public than destroy the foundations for what this country has achieved.
L.J. Gibson
Hot Springs
Sponsor Content
Comments