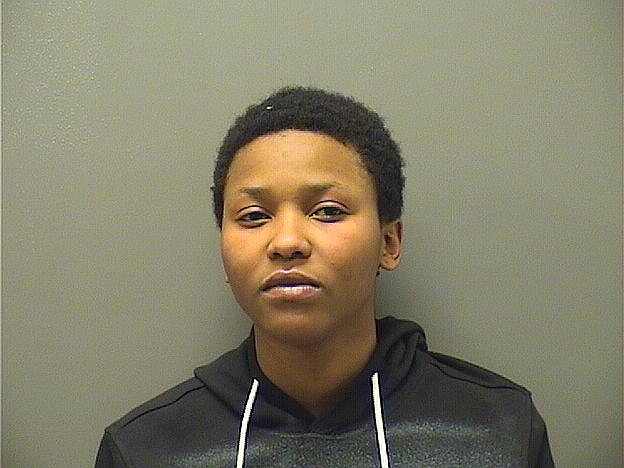 Brianna Megal White - Submitted photo
A Hot Springs woman who allegedly pistol-whipped her brother twice with a loaded gun was arrested late Wednesday on multiple charges after fleeing from Hot Springs police who had to deploy a Taser to take her into custody.
Brianna Megal White, 21, of 118 Garland St., Apt. C, was taken into custody shortly after 11:30 p.m. in the 100 block of Murry Street and charged with misdemeanor counts of third-degree domestic battery and carrying a weapon, each punishable by up to one year in jail.
White, who also had a warrant for failure to comply, remained in custody Thursday on zero bond and is set to appear today in Garland County District Court.
According to the probable cause affidavit, shortly before 11:30 p.m. Wednesday, police responded to White's residence regarding a possible battery and made contact with a man, 24, who said that he and his sister, identified as White, who also lived there, got into an argument that turned physical.
He said White was "intoxicated and out of control," and at one point retrieved a pistol, loaded the magazine, chambered a round and pointed it at him. He said they fought over the gun and during the struggle he was hit in the head with the gun.
He said he was finally able to get the pistol away from her and retreated to his room. After he fell asleep, White allegedly located the gun again, which didn't have the magazine in it but was still loaded with the one in the chamber.
She reportedly struck him in the head again, causing swelling to the left side of his ear. White's brother said he was "almost knocked unconscious" and then White fled the apartment before officers arrived.
Officers located White two blocks away on Murry Street where she allegedly refused to show them her hands and ignored commands to stop. The affidavit notes officers had to eventually use a Taser to get her subdued and into custody.
A loaded Ruger pistol was reportedly found in her pocket and confiscated and a computer check revealed the active warrant for her arrest.
Sponsor Content
Comments