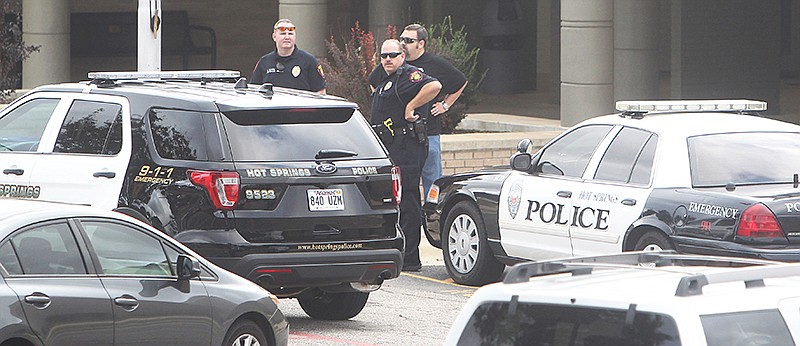 File photo - Photo by The Sentinel-Record/File photo
Hot Springs police will join in a statewide crackdown on intoxicated or impaired drivers over the July 4 holiday week, with extra patrols and increased enforcement today through July 5.
Americans love to celebrate the Fourth of July with family, friends, food and fireworks, but all too often the festivities turn tragic on the nation's roads, a news release said, noting the holiday is one of the deadliest of the year due to drunken driving crashes.
Over the Fourth of July holiday period in 2018, between 6 p.m. July 3 to 5:59 a.m. July 5, 193 people died in motor vehicle traffic crashes, with 78 or 40% of those fatalities occurring in alcohol-impaired crashes, Cpl. Joey Williams, the department's public information officer, said in the release.
"This compares to 2017 when 38% of the July 4 holiday period fatalities occurred in alcohol-impaired-driving crashes," he said, noting 71% of the fatalities were in wrecks involving at least one driver or motorcyclist with a blood alcohol content of 0.15% or higher.
"This Independence Day, we want to make sure you celebrate responsibly by reminding you about the dangers of driving drunk or high. Whether you're driving or hosting a party, remember: Buzzed Driving Is Drunk Driving and If You Feel Different, You Drive Different," Williams said.
Like drunken driving, driving high is impaired driving, which means it is dangerous and illegal in all states, the release said.
Whether the drug is obtained legally or illegally, prescription or over-the-counter, drug-impaired driving can be deadly for drivers, passengers, and others on the road.
"If you are impaired by drugs and are thinking about driving, pass your keys on to a sober driver," Williams said.
Sponsor Content
Comments