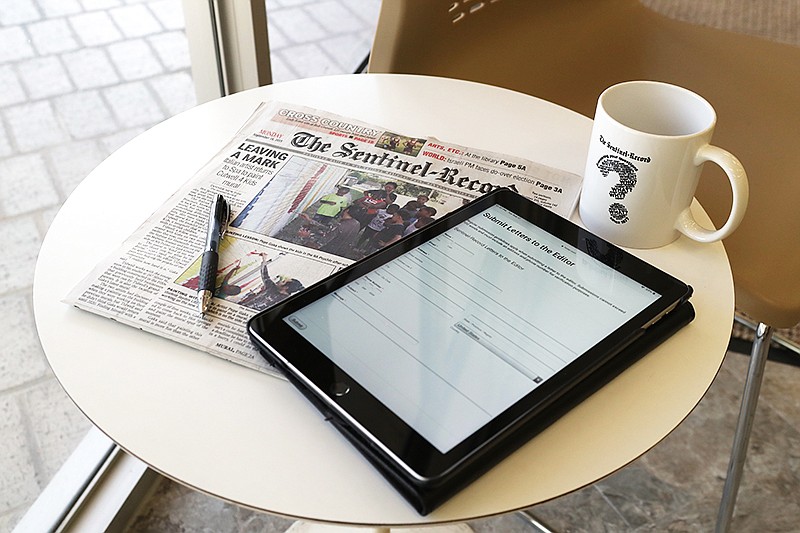 File photo - Photo by The Sentinel-Record/File photo
Kill ignorance, not wildlife
Dear editor:
We have too much ignorance in this nation even with all the teachers, efforts and money spent on education. As the weather warms, turtles, snakes and other wildlife are on the move looking for food and a mate. Northern Cardinals and other birds are nesting and are frantically flying across the roads taking food to their nestlings. All are vulnerable to ignorant motorists that are indifferent to the value of wildlife and too often intentionally run over them as they cross the road.
It seems that some people have a sadistic and warped idea that killing turtles, snakes and other wildlife crossing the highways is improving society. This is not the case. These are protected by state laws and regulations. Some perverted drivers play games thinking they will just run over the edge of the turtle shell and flip it off the road and death is the result.
We have 4.1 million miles of roads and 288 million registered vehicles in the United States. Indifferent and inconsiderate drivers are killing 1 million vertebrate animals per day, one every 11 seconds, and drivers are eliminating wildlife from millions of acres of habitat that are connected to these roads. Help eliminate ignorance and give wildlife a brake -- they need all the help they can get to survive. If you are not doing your part to protect and conserve the job is not getting done.
Jerry Wayne Davis
Hot Springs
The right to free speech
Dear editor:
Van Davis was a wonderful history teacher at what was then Garland County Community College, now National Park College. If Mr. Davis were alive today, I have to believe the recent actions of NPC administrators would both sadden and offend him.
NPC recently accepted (the likely forced) resignation of an instructor who had, on her own personal time, posted a message on social media. From my understanding, the majority of the post was simply a reposting with attribution of something someone else had previously said, but the gist of the meaning was "What's wrong with being proud of being white?" Along with the legitimate question of why is it only politically correct for white people to be labeled as racists. I find both of those sentiments, whether I agree with them, to be both thought-provoking and a topic that would warrant intelligent discourse and debate. Especially from a college-level instructor whose job is to stimulate young minds. And yet it cost Paula Muncrief Ford her career.
Dr. Davis taught history, and he didn't hide from the darkest parts of our nation's own. If 1940s Germany taught us anything, it's that the erasing or hiding of history and actual events that happened is a devastating recipe. Just as importantly, what messages does this send to the staff and students at NPC? Zero tolerance for spoken thoughts that might contradict the narrow-minded beliefs of a few people in an administrative capacity? College is designed to be an arena for intellectual growth and knowledge. Through their actions, NPC has sent a message that they are a place for neither.
I am saddened for the stain on NPC's own legacy by their suppression of one of our nation's most founding principles: The right to free speech and expression. There should be no easier place to find it than on a college campus, but it no longer exists on Mid-America Boulevard.
Casey Alexander
Mount Ida
Sponsor Content
Comments