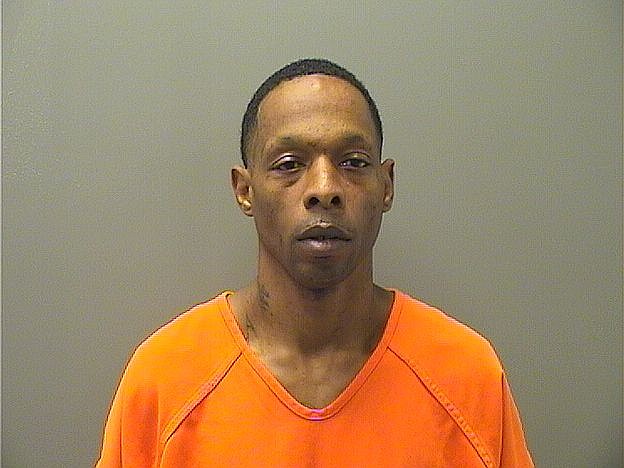 Carl Lee Tate - Submitted photo
A felon on parole was arrested on multiple charges following a traffic stop Friday morning after a gun and drugs were allegedly found in his vehicle.
Carl Lee Tate, 40, who lists a Prospect Avenue address, was taken into custody shortly before noon and charged with felony counts of simultaneous possession of drugs and a firearm, punishable by up to life in prison, possession of meth with purpose to deliver, punishable by up to 30 years, possession of drug paraphernalia, punishable by up to 20 years, and possession of a firearm by certain persons, punishable by up to six years, and a misdemeanor count of possession of marijuana with purpose to deliver, punishable by up one year in jail.
Tate remained in custody over the weekend on zero bond and was set to appear Monday in Garland County District Court.
According to the probable cause affidavit, shortly after 11:30 a.m., Hot Springs police Sgt. Kenny May made a traffic stop on a 2001 Nissan Maxima at the corner of Bower and Carney streets after noting the tags were expired.
He made contact with the driver, identified as Tate, and a computer check showed he was an active parolee with a search waiver on file so May conducted a search of the vehicle.
Under the front passenger seat, he reportedly found a small gray satchel which contained a loaded .25-caliber automatic pistol and three bags, including two that contained what later tested positive for meth, a total of 17.4 grams, and one containing marijuana, a total of 12.7 grams. The satchel also contained a set of digital scales.
A criminal history check showed Tate had multiple felony convictions including one for residential burglary in Pine Bluff in 2009.
Sponsor Content
Comments