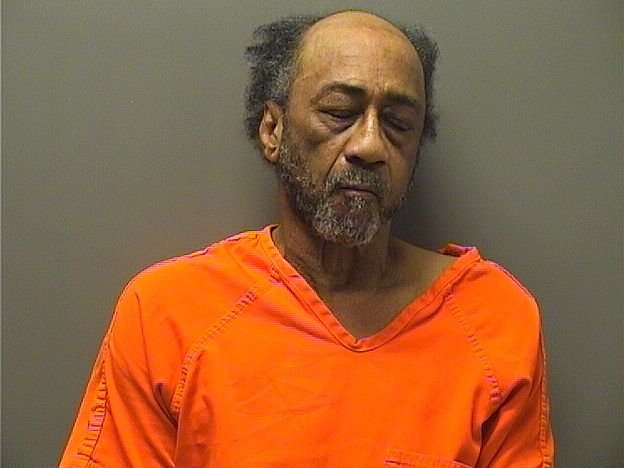 Bradford Lee Braxton - Submitted photo - Photo by Submitted photo
A reportedly intoxicated local felon was arrested Monday night after apparently firing a gun and then lying down in the street.
Bradford Lee Braxton, 58, who lists a Linden Street address, was taken into custody near his residence shortly before 9:30 p.m. and charged with a felony count of possession of a firearm by certain persons, punishable by up to six years in prison, and a misdemeanor count of public intoxication.
Braxton, who also had a misdemeanor warrant for failure to appear, remained in custody Tuesday in lieu of $3,500 bond and is set to appear today in Garland County District Court.
According to the probable cause affidavit, shortly after 9 p.m., Hot Springs police Officer Jason Crump responded to the 200 block of Linden Street regarding a report of shots fired in the area.
Upon arrival, he found a man, later identified as Braxton, lying in the street about 10 feet from a loaded .38-caliber revolver.
A resident of one of the nearby houses told Crump she heard a single shot and went outside to investigate and saw Braxton lying in the street and "could clearly see a pistol" next to him.
The witness said she tried to help Braxton to his feet, but he was unable to stand on his own due to his level of intoxication. He kept falling to the ground and eventually laid down in the spot where Crump found him upon his arrival.
The affidavit notes Braxton was convicted on March 10, 2005, of a felony count of possession of a controlled substance and was prohibited from owning or possessing a firearm.
Local on 03/25/2020
Print Headline: Intoxicated felon arrested after firing handgun, lying in roadway
Sponsor Content
Comments