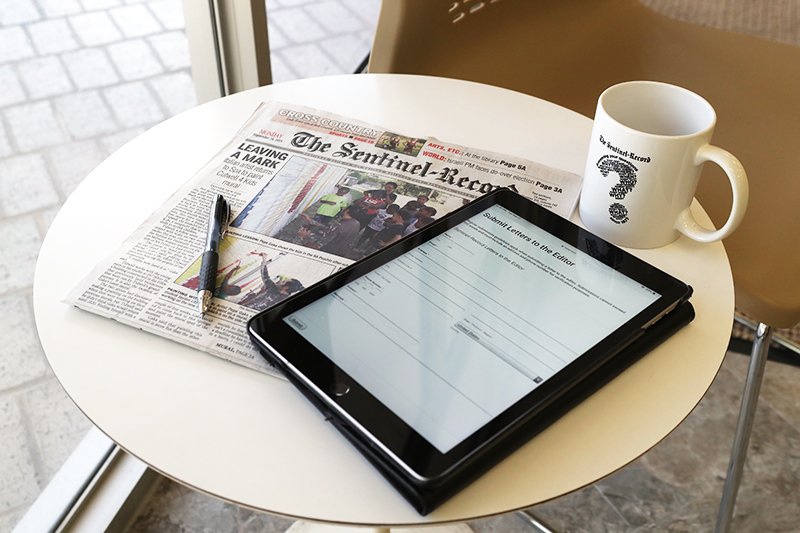 File photo
A research project
Dear editor:
Here's a research project for all those looking for something to alleviate "Cabin Fever." This project also ensures you will become more knowledgeable of the city of Hot Springs. Use your own source material or use the internet and library. We will be covering several fun topics, including Crime, Taxes, Planning, Budgeting and Debt.
Crime: We'll make the first one easy. Go to Page 321 of the 2010 New York Times Almanac and see what city was the "Most Dangerous City in America." Next, see if things have changed by Googling three words, "Hot Springs Crime." You found dozens of sites saying the same thing, right? The first one I popped up is http://www.NeighborhoodScout.com, saying, "With a crime rate of 75 per 1,000 residents, Hot Springs has one of the highest crime rates in America compared to all communities of all sizes." Now research to find out why the city will hire a new police chief who was part of the problem in 2010 until 2019 rather than one of the 29 other applicants, some of which actually has a record and plan for reducing crime.
Taxes: Getting more difficult now. Research and discover what cities in Arkansas have the highest sales tax rate, especially for food. How many cities impose "hotel/motel" tax plus how many add "hamburger tax" bringing the total to 12.5%? What cities took board action officially changing the term "franchise tax" to "franchise fee," and why?
Planning (of lack thereof): Even harder research required. What city in Arkansas over 25,000 population had no strategic plan until chided a couple of years ago and developed a (comprehensive?) two-page plan? What city annually spends millions for engineers and consultants and gains nothing for the expense (e.g., South Lake Hamilton Water Treatment Plant, Amity Road Water Tower, etc.)? What city just turned down an outside investment group wanting to construct a $100,000,000 5-star hotel and spa downtown which would have brought thousands of high-end tourists and millions in revenue? What city put so many restrictions on new businesses (e.g., Logan's Steakhouse) that they said they would "never, ever" invest in that city?
Budgeting: What city routinely votes to exceed their established budget but still finds money to give top administrators annual bonuses while giving the rank-and-file employees almost nothing? What city has over 85 employees with annual compensation packages exceeding $100,000 and was featured in statewide media publications for having the highest-paid administrators in the state?
Debt: What cities have the highest debt/citizen in the state? What city plans to add over $100,000,000 in new water-improvement debt so they can spend the interest from bond issues for whatever they desire? How much per citizen of new debt will be imposed plus debt service plus costs from the attorneys and "bond-daddies?"
That's enough homework for now. The next assignment will address Abuses, Health, Water, Government, and Progress. In the interim, ponder the answers you derive and ask if it's time you got involved or simply remain apathetic.
Bob Driggers
Hot Springs
Editorial on 05/30/2020
Print Headline: Saturday's Letter to the editor
Sponsor Content
Comments