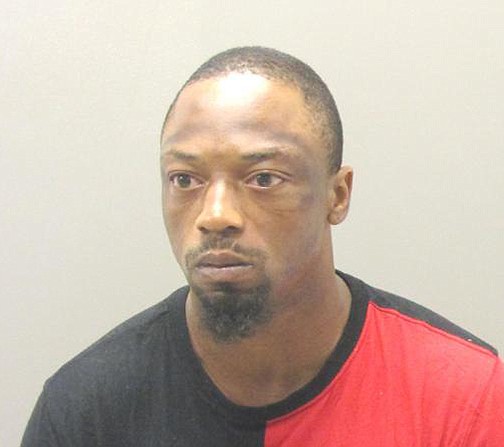 OV Lekeith Thomas - Submitted photo
An upper-level member of a drug distribution ring operating in Garland County was sentenced to over 15 years in federal prison Wednesday during a hearing in U.S. District Court in Hot Springs.
OV Lekeith Thomas, 36, of Hot Springs, was sentenced to 15 years and eight months in prison, followed by five years of supervised release, on one count of distribution of a controlled substance that contained meth. Under federal sentencing guidelines, he will have to serve 85%, or about 13 years, before he is eligible for parole.
According to a news release by David Clay Fowlkes, first assistant U.S. attorney for the Western District of Arkansas, Thomas was indicted by a federal grand jury in October 2019 and pleaded guilty to the charge in February.
In the spring of 2019, detectives with the 18th Judicial District East Drug Task Force, Homeland Security Investigations and the Drug Enforcement Administration launched an investigation into Thomas for drug trafficking in the Western District, the release said. The investigation determined Thomas was an "upper level member of a drug distribution ring," which operated primarily in the Western District including Garland County.
In March, June and July of 2019, detectives conducted multiple controlled purchases of meth from Thomas later resulting in his arrest.
Assistant U.S. Attorney Bryan Achorn and Special Assistant U.S. Attorney Trent Daniels, with the Garland County prosecutor's office, prosecuted the case.
Thomas' most recent arrest was Aug. 13, 2019, on state charges of trafficking a controlled substance and simultaneous possession of drugs and firearms, after fleeing from a traffic stop at Central Avenue and Manor Circle. He was taken into custody after a foot chase and after fighting with Hot Springs police.
Inside the vehicle he had abandoned, officers found seven baggies of meth, a total of 202.8 grams, or almost half a pound, a loaded 9-mm handgun, digital scales, metal knuckles, multiple empty baggies and six cellphones. On his person after his arrest, officers found $1,300 in cash. The local DTF assumed the investigation and seized the drugs and money.
The state charges against Thomas were later withdrawn after his indictment on the more serious federal charges.
According to court records, Thomas previously pleaded guilty on Nov. 26, 2018, in Garland County Circuit Court to felony charges of possession of drug paraphernalia, possession of a controlled substance, meth, and theft by receiving of a firearm and was sentenced to five years in prison with the entire sentence suspended. He was also fined $750 and ordered to pay $295 in court costs and a warrantless search waiver was placed on file for him.
Sponsor Content
Comments