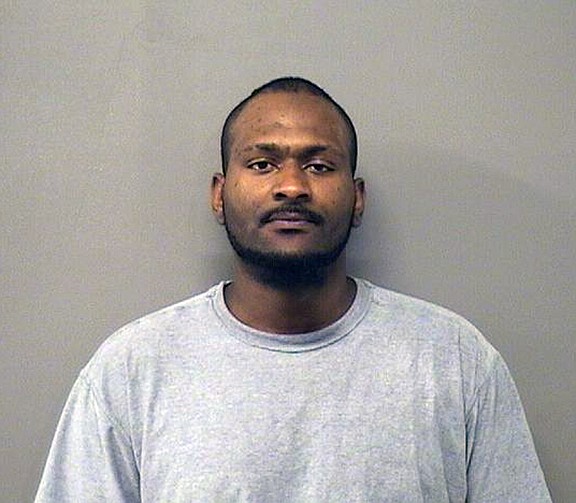 Shane Lee Goines - Submitted photo
A Hot Springs man sought as a person of interest in the Nov. 12 death of a local man on Lost Creek Road was arrested Thursday morning and charged with second-degree murder.
Shane Lee Goines, 29, a felon on parole who lists a Stonewall Street address, was taken into custody at 10:30 a.m. at the Best Western Winner's Circle Motel, 2520 Central Ave., on the felony charge, punishable by up to 30 years in prison, by Garland County Sheriff's Office investigators and the Arkansas Community Correction's Special Response Team, the sheriff's office said in a release.
The sheriff's office had previously stated Goines was wanted for questioning in the death of Derrick Franklin, 36, who was found deceased at 347 Lost Creek Road shortly before midnight on Nov. 12.
Goines was located at the motel with a female, Whitney Renae Bulfone, 31, who lists a Caddo Gap Road address, who was arrested and charged with hindering apprehension or prosecution, a felony punishable by up to 20 years in prison.
Goines and Bulfone are both being held on zero bond and are set to appear today in Garland County District Court.
According to the probable cause affidavit obtained Thursday, the sheriff's office received a phone call from a Mount Ida woman stating someone was injured at the Lost Creek residence. The woman explained she got a Facebook message from her daughter telling her a Derrick Franklin was injured there.
Deputies responded to the residence and located Franklin inside on the kitchen floor deceased.
Sheriff's investigators later located and interviewed Franklin's girlfriend who stated she was present at the residence when a physical altercation occurred between Franklin and Goines. She said Goines was holding Franklin down by his throat and "nonstop hitting" him.
Franklin looked at her at one point and told her to take their son out of the house. She said she grabbed their 7-year-old son and ran to the car. She told investigators she saw Goines outside the residence with "blood on his chin and shirt" and a drill in his hand.
She said she asked him about Franklin and Goines told her, "That (expletive) is asleep and he ain't waking up." The girlfriend said she panicked as she fled the scene and called her mother in Mount Ida "to have someone check on Derrick."
The sheriff's office later issued a "Be on the Lookout" for Goines and posted his description and other information on social media in an attempt to locate him.
According to court records, On Nov. 13, 2017, Goines was convicted of a felony count of third-degree domestic battery, second offense, and sentenced to three years' supervised probation. On Dec. 30, 2018, he was arrested on felony charges of simultaneous possession of drugs and firearms, possession of a firearm by certain persons and possession of a defaced firearm.
He pleaded guilty on May 6, 2019, to the one charge of possession of a firearm by certain persons while the other charges were withdrawn and was sentenced to four years in prison, but was later paroled.
Sponsor Content
Comments