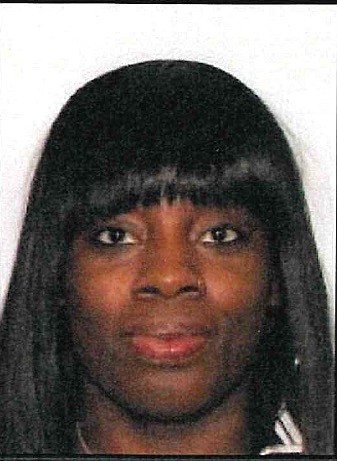 Antoinette Denise Montgomery - Submitted photo
A former home improvement store employee arrested earlier this year for embezzling over $1,600 from the business pleaded guilty Monday to a felony theft charge in Garland County Circuit Court.
Antoinette Denise Montgomery, 33, of Hot Springs, pleaded guilty to theft of property over $1,000, punishable by up to six years in prison, and was sentenced to six years' probation, fined $1,500 and ordered to pay $440 in court costs.
Montgomery, who lists no prior criminal history, initially failed to appear at 8:30 a.m. for her hearing and a bench warrant was issued for her arrest, but she arrived late at 10:30 a.m. and the warrant was withdrawn and the hearing held.
According to the probable cause affidavit, on Jan. 21, Jana Jones, the asset protection manager for Lowe's, 300 Cornerstone Blvd., filed a report stating an employee, identified as Montgomery, took $1,613.29 from the business from Dec. 11, 2019, through Jan. 3 in three separate transactions.
The first transaction on Dec. 11 was for $19.46 followed by two more on Jan. 3 for $91.91 and then $1,510.92. The affidavit notes Montgomery would accept exchanges from customers and after the customer left she would return the product again and add the dollar amount to either a gift card or credit card.
Hot Springs police Detective Shawn Stillian observed security footage of the three transactions, which showed Montgomery accepting a return and then returning it again and adding it to a gift card or credit card which "she is clearly seen putting into her pants pocket and walking away from the register."
Stillian compared Montgomery's driver's license photo to the video footage to confirm her identity and a warrant for her arrest was issued on Jan. 28 and she was arrested on Jan. 29. She was released on a $2,500 bond the same day and pleaded not guilty to the charge in circuit court on June 8.
On Aug. 3, she was scheduled for a hearing on the admissibility of any statements she made to police, but failed to appear. A warrant was issued for her arrest, but the warrant was later recalled on Aug. 14 and the case was set for a disposition hearing on Monday.
Sponsor Content
Comments