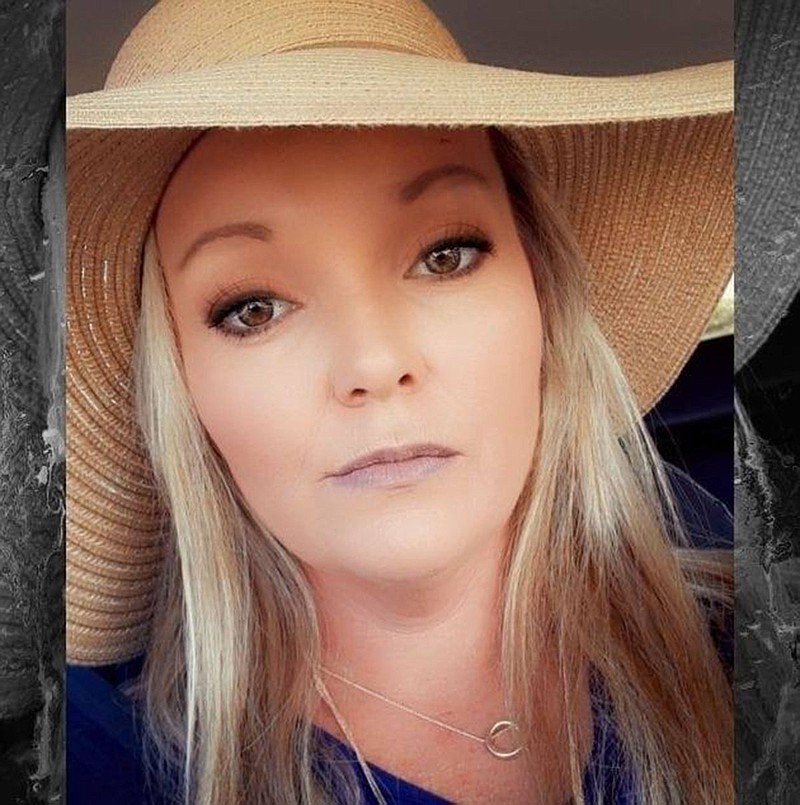 Delta Queen-submitted photo
Delta Queen is a Hot Springs mother of two, a daughter of a late prominent doctor, a beloved sister -- but her world came crashing down around her in July of 2016 because, above all else, she was an addict who put her 10-month-old son second to her drug and alcohol addiction. The tragic event sparked in Queen the want for a new and fulfilling life for her and her children.
At the age of 14, Queen began drinking, which progressed to smoking marijuana and taking pills, and by the age of 18 she was actively using cocaine, which progressed to methamphetamine. By the age of 33, still not considering herself an addict, she said her "partying" lifestyle went from using for fun to using against her own will because she "had to."
"I was selling my kid's, at that time newborn's, toys and stuff and taking them to the pawnshop, and stealing from my mom and my dad to support my habit, and I still at that point didn't think I was an addict; I just thought things were pretty bad," Queen said. "But in July of 2016, I was deeply involved with the really wrong crowd, and that's when I had gotten into methamphetamine real bad, and something tragic happened to my son when I wasn't around.
"When he was 10 months old, I had gone doing whatever -- I don't even know what I was doing -- and I had come home to my boyfriend who was a meth cook, and also a meth user, and he said 'You might want to go check on Cash, he took a tumble. So I go upstairs ... and Cash is covered in blood and my boyfriend said he had fallen down the stairs, and that all made sense to me then, but he wasn't even crawling, so now I know that is absolutely not the truth.
"So I call 911, and when I call 911 the boyfriend chokes me out, so when the ambulance and the officers get there I'm lying on the ground, and so is my bloody 10-month-old. They take us to the emergency room, I come to and Cash, it ended up being blunt force trauma to the face, and DHS took him from me -- by all means necessary ... because I failed 11 out of 12 drugs on a drug panel drug screen, and my 10-month-old was badly hurt, and my story to the doctors of 'He fell down some stairs' was not matching his injuries.
"DHS took him, and they let me go, and I had no one to call; I couldn't call my mom I had already burned that bridge, I couldn't call any of my sisters, I had no friends. So I just started off walking down Central Avenue, and I ended up sitting in this church parking lot, and I had no clue where to go."
Queen said a few days later she heard that if she went to drug rehabilitation she would regain custody of her son, so she ended up in an inpatient drug and alcohol rehabilitation center. Her stay at the center only lasted a few weeks before she left and began using again.
"One day (two weeks later), sitting in a hotel, with absolutely nothing but a Kroger bag full of clothes, I weighed 98 pounds soaking wet; I don't know what it was, but I was like this has to stop; and it wasn't me, it was God," she said.
Queen spent 30 days in a rehabilitation program, 52 days in a detention center for both THC and methamphetamine being found in her son's hair follicles while in DHS' custody, and eight months in an inpatient drug and alcohol rehabilitation center. She has been clean since July 27, 2016.
"They say you can't get clean where you did all your meth, but I did," she said. "I did all my meth in Hot Springs, but I also got clean and sober in Hot Springs, and I found God in Hot Springs, so that wasn't true for me. ... I knew that I didn't want to go back to that lifestyle. I was done. But I started going to AA and NA meetings, and that's when I realized I was an alcoholic, I was an addict. I did have a problem, and the problem was me.
"It wasn't until it took something tragic happening to my son, and I battled that a lot, saying 'Why God? Why him? Why did that have to happen?' So I'd ask spiritual advisers or spiritual people, and I'd say 'Why did God let that happen to Cash? Why couldn't it have been me?' And they were like 'That's what it took. It took what it took. That's what grabbed your attention -- that's what gained your change.'"
Queen said people often use drugs and alcohol as a coping mechanism for trauma or depression, but now that she sees how fulfilling her life is without it she doesn't know what she spent so much time trying to cope with because life is enjoyable without the substance abuse.
"This life is, I can't even compare, because to be able to walk in and wake my boys up for school and get them ready and take them to school in a car I own and have new clothes on their back, clothes that I bought and didn't have to steal, and call my brother-in-law on my way to work and tell him how I'm feeling -- we're very close now -- and then to be able to walk into work and work a full-time job and get off, go pick up my boys, go do tee ball and baseball practice, come home and cook dinner in a house that I own and then go to bed -- it does not compare to active drug addiction. It is so much more rewarding.
"And I am not perfect, I am far from it, I slip, I fail, I probably yell at my kids when I shouldn't, and I don't do anything perfect ... (but) I am so satisfied and so fulfilled right now, there's nothing that can compare to that. There is no drug out there that can compare -- the high of the best drug, whatever that would be, does not compare to the fulfillment and the contentment and happiness and joy and peace that I have in my life today."
She said her previous time as an addict also allows her to live a life of empathy and insight for the addict, the broken and the homeless.
When asked what advice she has for people currently living with an addiction, Queen's answer was simple: Never give up hope.
"There is hope for the broken, there is hope for the lost," she said. "Even at the worst of the worst of the worst -- when everything else is gone, your morals are gone, your soul is as black as clay and hard as a rock and you have nothing left -- there's hope and you can recover.
"If I can do it -- I lived in a storage room and fed my 10-month-old Gatorade out of an Igloo ice chest -- anyone can do it if you want it, (but) you've got to want it. My mom's love for me, my love for my own children, couldn't keep me clean. I love my children more than anything on this planet, but my own love for them couldn't stop me from leaving to go out and do stuff. But never give up hope and just put one foot in front of the other, and just for today don't use, and just for today do better than you did yesterday."
Now, as a recovered addict who has fought hard for the fulfilling and happy life she now lives, Queen said her philosophy for life is to "love big and love hard."
"Everyone is fighting their own battles; everyone you meet is fighting their own battles," she said. "Be kind, you never know what someone is going through; even on the outside their life might look good and quote on quote put together, but we have no clue the battle that anyone's fighting, so be kind and just love and love big."
Sponsor Content
Comments