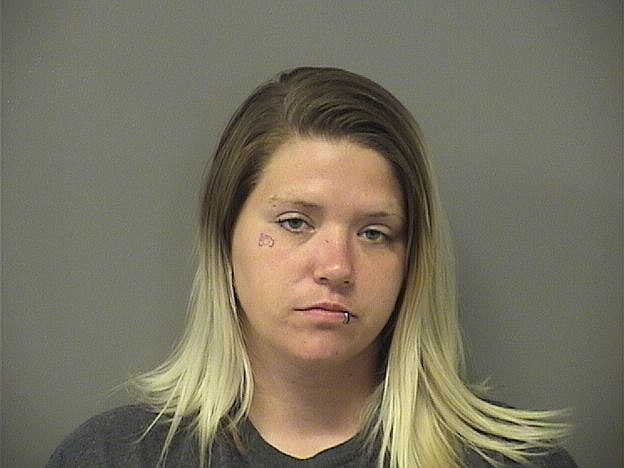 Kala Rochelle Harris - Submitted photo
A reportedly stolen license plate resulted in the arrest of a Lonsdale woman early Wednesday on felony and misdemeanor charges after drugs were allegedly found in her possession.
Kala Rochelle Harris, 30, who lists an L.D. Trail address, was taken into custody shortly before 3:30 a.m. and charged with felony counts of possession of a controlled substance, mushrooms, punishable by up to 10 years in prison, and possession of drug paraphernalia, punishable by up to six years, and misdemeanor charges of possession of a controlled substance, involving pills, and theft by receiving, each punishable by up to one year in jail.
Harris, who was also cited for having no liability insurance and an expired driver's license, was being held on a $5,000 bond and was set to appear Wednesday in Garland County District Court.
According to the probable cause affidavit, Hot Springs police Officer William Stockwell was following behind a 2008 Chevrolet Silverado pickup and a computer check of the license plate showed it had been reported stolen in the county.
He stopped the pickup in the 1100 block of East Grand Avenue and made contact with the driver, identified as Harris, and took her into custody for theft by receiving. While searching her, he allegedly found a glass pipe with residue that was "still warm to the touch."
In searching the vehicle, he reportedly found a plastic bottle with nine pills later determined to be Gabapentin, a schedule V narcotic, in a purse inside the center console. He also found psilocybin mushrooms, 2.1 grams, resulting in the additional charges.
Sponsor Content
Comments