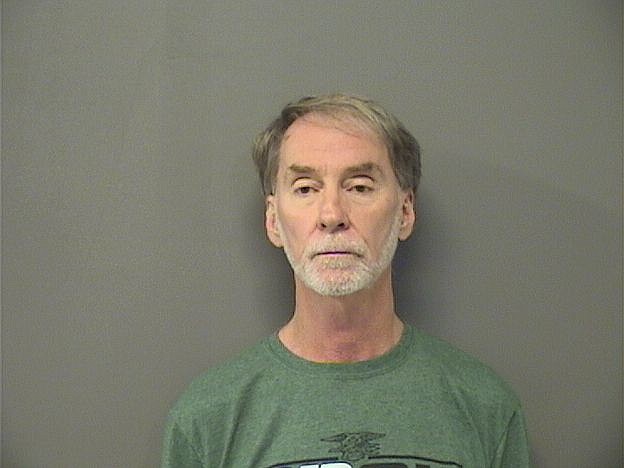 James Edward Lewis - Submitted photo
A local man was arrested Wednesday morning on felony sexual assault charges stemming from allegations he groped a woman during two separate encounters earlier this month.
James Edward Lewis, 64, of 263 Woodlawn Ave., was taken into custody at his residence shortly after 8:30 a.m. and charged with two counts of second-degree sexual assault, punishable by up to 20 years in prison.
Lewis, who lists no prior criminal history, was being held on a $10,000 bond and is set to appear today in Garland County District Court.
According to the probable cause affidavit, on Oct. 6, a woman filed a complaint with the Garland County Sheriff's Office alleging a sexual assault that had occurred in her office by a known suspect, identified as Lewis.
On Oct. 8, Lewis was interviewed by sheriff's investigator Jennifer Tonseth after being read his Miranda rights and reportedly stated that on Oct. 5 he was in the alleged victim's office "massaging her shoulders and back." He said he touched her breast at one point and she "tensed up and he backed off."
He said a week or two earlier, he had also been in the woman's office giving her a massage and "put his hand down her back and touched her butt under her clothes." He claimed she never told him to stop.
On Oct. 12, the woman was interviewed by Tonseth and said the first time Lewis touched her was on Oct. 1 or 2 and the second time was on Oct. 5. She said he came into her office to show her something and went behind her chair and began rubbing her shoulders. She said at one point he put his head on her shoulder and said, "I need to do this."
She said she told him to stop several times and he would say, "That's OK." She then alleged that at one point he put his hand under her shirt and groped her. She said she jumped when he did this and then she gathered her stuff and left.
After further investigation, a warrant was issued for Lewis' arrest on Tuesday.
Sponsor Content
Comments