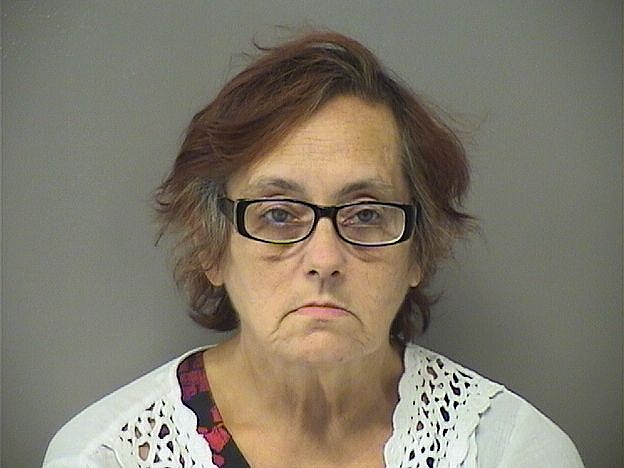 Krystal Terry Gottstein - Submitted photo
A local felon on parole who allegedly tried to open a bank account using a younger woman's ID on Wednesday reportedly told Hot Springs police she had the victim's permission, but she might "act surprised" if the person contacted her.
Krystal Terry Gottstein, 55, who lists a Civic Street address, was taken into custody shortly after 1 p.m. Wednesday at Regions Bank, 302 Malvern Ave., and charged with a felony count of financial identity fraud, punishable by up to 10 years in prison.
Gottstein was being held on a zero bond parole hold and is set to appear today in Garland County District Court. She was previously convicted in 2019 in Sharp County on felony charges of theft by receiving over $5,000, theft of property over $5,000, forgery and two counts of violation of the Arkansas hot check law and sentenced to four years in prison.
According to the probable cause affidavit, around 12:45 p.m., Officer Morgan Murray responded to the bank and made contact with an employee and Gottstein. The employee stated Gottstein came into the bank and attempted to open a checking account using a 38-year-old woman's Arkansas ID and Social Security card.
The employee noted Gottstein did not match the photo in the IDs so she called police. Murray attempted to make contact with the woman on the cards but was unsuccessful at the time of the report.
Gottstein was taken into custody and later questioned by detectives. She reportedly claimed she had the woman's permission to open the account, but if they contacted her "she would most likely act surprised and deny knowing Gottstein had her identifying information."
During a search of Gottstein after she was arrested, officers also found the same victim's debit card.
Sponsor Content
Comments