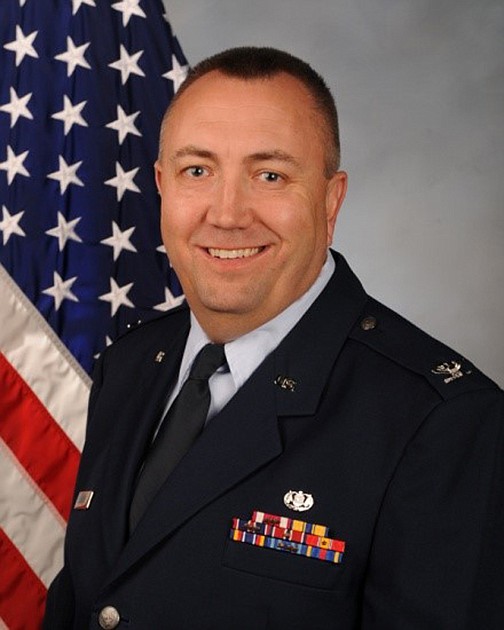 Dubriske - Submitted photo
Col. Steven D. Dubriske, son of Lt. Col. (U.S. Air Force retired) Stanley and Carolyn Dubriske, of Hot Springs, recently retired from the Air Force after 28 years of service. He is a 1985 graduate of Lakeside High School.
Dubriske's final assignment was as the staff judge advocate to Headquarters Air Force Global Strike Command, Barksdale Air Force Base, La. In this capacity, he served as senior legal counsel to the four-star commander and headquarters staff responsible for organizing, training, equipping, and maintaining the nation's Minuteman III intercontinental ballistic missiles and the B-1, B-2, and B-52 bombers. He also provided supervision and oversight to 240 legal professionals at 10 legal offices within the command.
Dubriske's military service included assignments as appellate military judge, numbered Air Force staff judge advocate, Wing Staff judge advocate at three locations, medical law consultant, government appellate counsel, defense counsel and trial counsel. He is also an in-residence graduate of Air Command and Staff College and National War College. His decorations include the Legion of Merit with one oak leaf cluster and the Meritorious Service Medal with five oak leaf clusters.
Prior to his retirement, Dubriske was recognized with the 2020 American Bar Association Outstanding Military Service Career Judge Advocate Award for his contributions to the Air Force over the course of his service.
Dubriske and his wife, Regina, currently reside in Hot Springs.
Sponsor Content
Comments