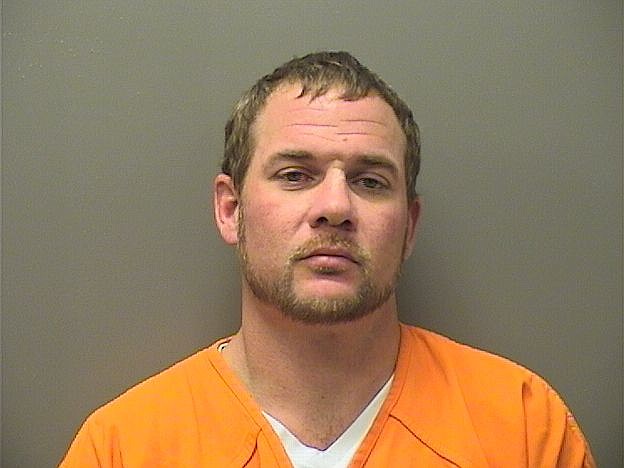 James Edward Aubuchon - Submitted photo
A Royal man allegedly attempting to steal 4-wheelers Sunday night was reportedly caught in the act by the owner and held at gunpoint until his arrest by Garland County sheriff's deputies.
James Edward Aubuchon, 38, who lists a Cavanaugh Road address, was taken into custody around 8:45 p.m. and charged with a felony count of breaking or entering, punishable by up to six years in prison.
He remained in custody Monday in lieu of a $2,500 bond and is scheduled to appear in Garland County District Court on Nov. 16, although he will likely be arraigned this week if he doesn't make bond.
According to the probable cause affidavit, shortly after 7:30 p.m. Sunday, sheriff's Cpl. Jon Lane was dispatched to a residence in the 100 block of Forest Bend Place regarding a theft in progress and upon arrival made contact with the homeowner, 59, who had a suspect, identified as Aubuchon, at gunpoint.
The homeowner stated he had looked out the window of his home and saw a man, later identified as Aubuchon, trying to steal his 4-wheelers off his trailer, noting he could see Aubuchon reaching through the open window of his silver 2004 Dodge pickup truck.
He exited his home with a pistol and Aubuchon initially started coming toward him "in an aggressive manner" but when he ordered him to stop and get on the ground he complied. He held him there until deputies arrived.
After his arrest, at the detention center, Aubuchon allegedly made a spontaneous statement that, "I was just checking out the 4-wheelers. I opened the truck door to try to find the keys so I could start them up."
Aubuchon was arrested on Jan. 24 for third-degree battery and two counts of first-degree criminal mischief, all misdemeanors, and pleaded no contest to the charges in district court on Feb. 27. He was sentenced to one year in jail, all suspended, one year of probation and ordered to pay $1,000 in restitution to two victims in the case.
Sponsor Content
Comments