After being closed for nearly five years, DeRoche Ridge campground, located on a scenic peninsula at DeGray Lake Resort State Park, reopened to campers Wednesday, and the state expects its campsites will fill up quickly.
The campground originally closed for renovations in the winter of 2015. Meg Matthews, deputy chief of communications for the Arkansas Department of Parks, Heritage and Tourism, said they were almost ready to reopen the campground in the spring of 2018, when a record flood occurred, damaging the newly renovated area.
"It's really exciting, especially because we really expected opening it up two years ago," Matthews said, noting the finished campground "has all the renovations that we wanted originally when we started five years ago."
The flood damage was an "unfortunate setback," she said, but they were able to "roll with the punches" and continue their work.
Being on a peninsula means the campsites are "surrounded on three sides by water (with) beautiful views," she said.
The renovations include 25 sites that have been updated to Class AAA, and there are six walk-in tent sites. Matthews said they have also upgraded the sewer and water systems, and put fire rings and picnic tables in the campgrounds.
"All sites have been leveled," and have tent pads, Matthews said, noting two of the sites are also ADA accessible.
The bath house and the road inside the campgrounds were also worked on. "The bath house got a face-lift," she said.
The AAA sites are $36 a night, and the walk-in tent sites are $14 a night, plus tax.
The sites are expected to be reserved quickly "especially during these times of COVID," she said, noting many people are getting "cabin fever" in their homes.
Camping in state parks is an affordable way for families to "get out and feel like they are on vacation," she said.
The pandemic likely did not affect the renovation, Matthews said, noting "people were still able to work on" the project as it was mostly "all outdoor work."
"Access to nature and the out-of-doors is more important now than ever before," Arkansas Department of Parks, Heritage and Tourism Secretary Stacy Hurst said in a news release. "With so many adults working from home and kids attending school online, getting outside is a welcome respite from spending too much time indoors. We are very excited to be able to reopen the DeRoche Ridge campground and offer our visitors some much-needed fresh air in a beautiful setting."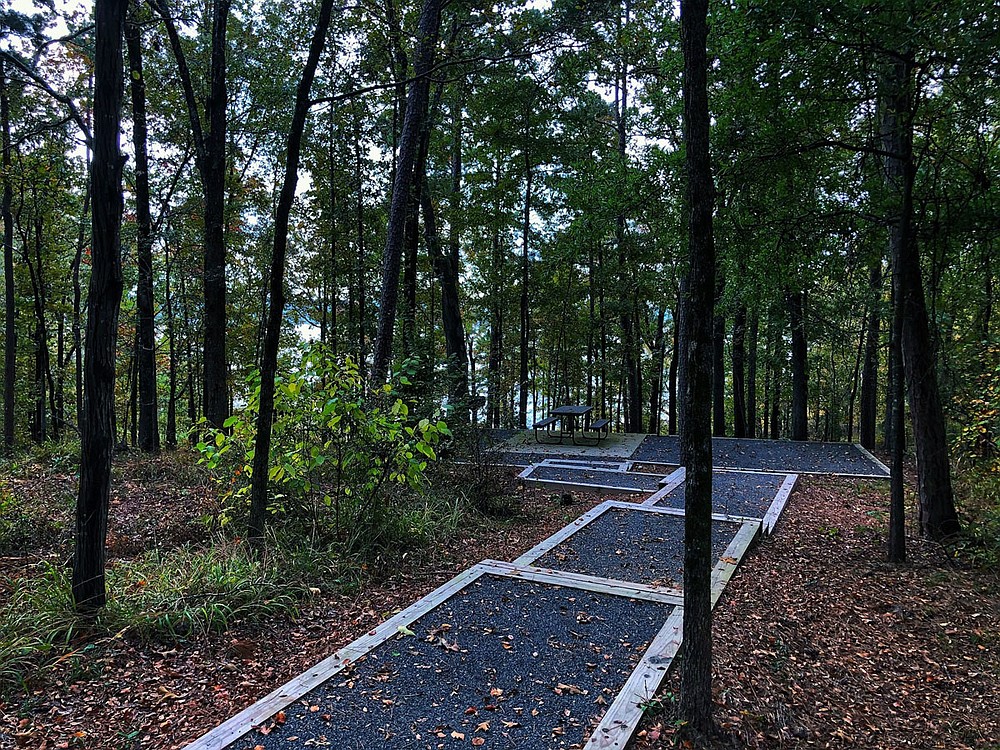 An area that includes a tent site and picnic table has a view of DeGray Lake below at DeRoche Ridge campground. - Photo is courtesy of Arkansas State Parks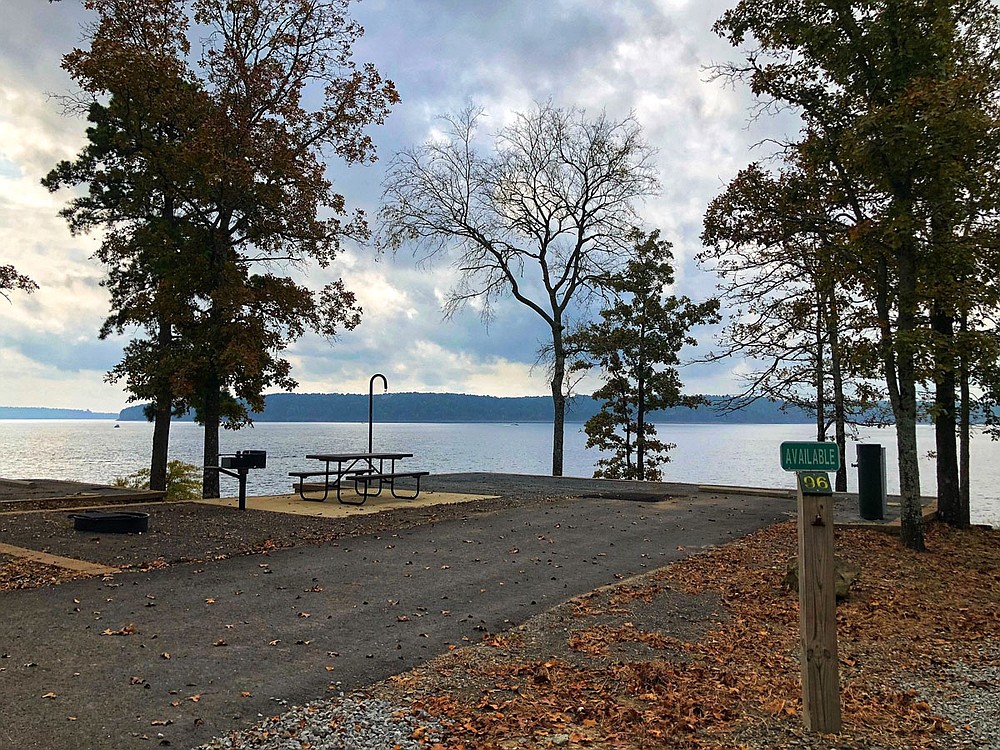 DeRoche Ridge campground at DeGray Lake Resort closed five years ago for renovations, which had to be redone after a flood in 2018. The campground finally reopened. - Photo is courtesy of Arkansas State Parks