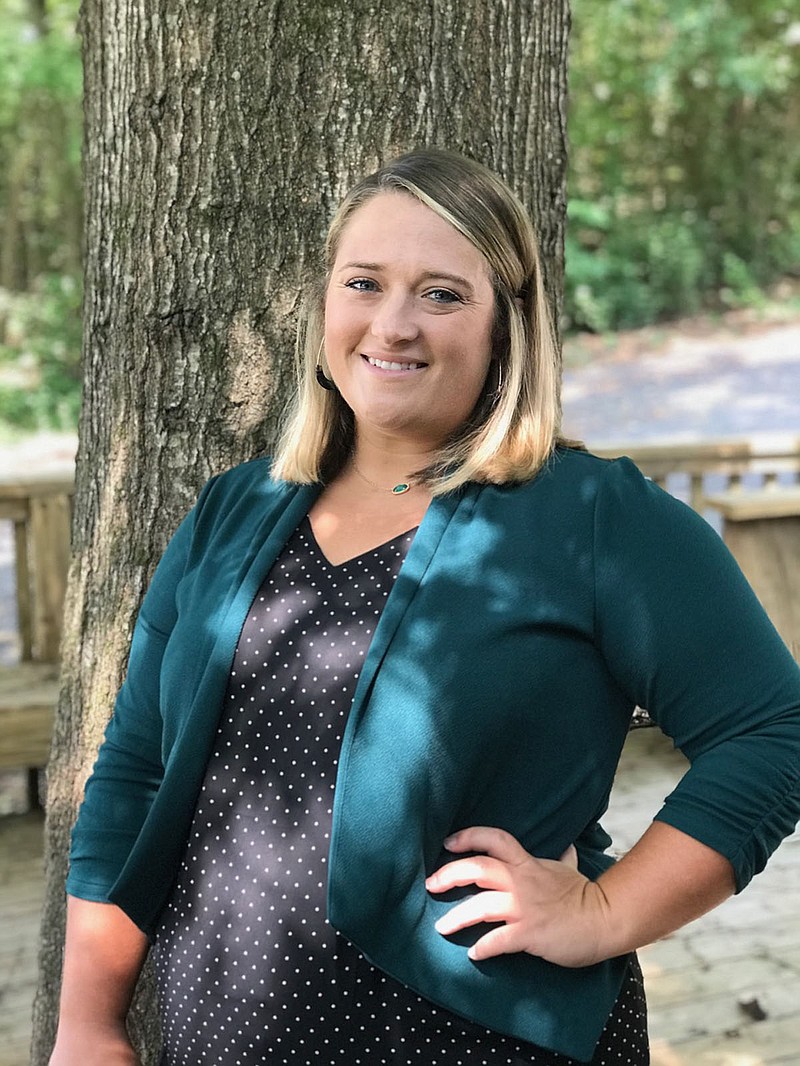 Jamie Huisman, first-year transfer student to Henderson State University, is a recipient of a 2020 AAUW scholarship. - Submitted photo
The American Association of University Women's Hot Springs/Hot Springs Village branch has awarded a scholarship to Jamie Huisman, of Hot Springs, a 2003 graduate of Lakeside High School.
Huisman is a nontraditional art education student who will transfer to Henderson State University this fall. She is married has three sons, aged 9 and younger.
Before COVID-19, Huisman was an active member of the Women's Bible Study Fellowship Class in Hot Springs, and the Lakeside Primary and Intermediate Parent Teacher Organization at her son's school. She is also a member of the TRIO program, and Phi Theta Kappa at National Park College while a student there. Huisman previously worked at Oaklawn Racing Casino Resort before COVID-19, and is now a substitute teacher in the Hot Springs school system, a news release said.
Huisman completed her sophomore year at National Park College in the spring and is attending Henderson State University this fall. She was looking forward to attending classes on the Henderson campus, but just recently found out that she will be taking her classes remotely.
"Huisman is happy with the decision she made in her second year at National Park to pursue a degree in art education. Huisman recalled how she admired and was inspired by her NPC instructor, Lana Taliaferro, who related her experience as a nontraditional student, acknowledging that the path has challenges, but the rewards can last a lifetime. It also helped her to focus on her career choice of art education, enhanced by her memory of how much she enjoyed art when she was in elementary school, and the activities she participated in related to the subject," the release said.
After receiving her bachelor's degree in Art Education, Huisman plans to get a master's degree and teach at the college level.
"AAUW looks forward each year to supporting local women in pursuing their educations," the release said. To learn more about the organization or how to apply for a scholarship, contact the Hot Springs/Hot Springs Village branch by visiting https://hshsv-ar.aauw.net/.
Sponsor Content
Comments