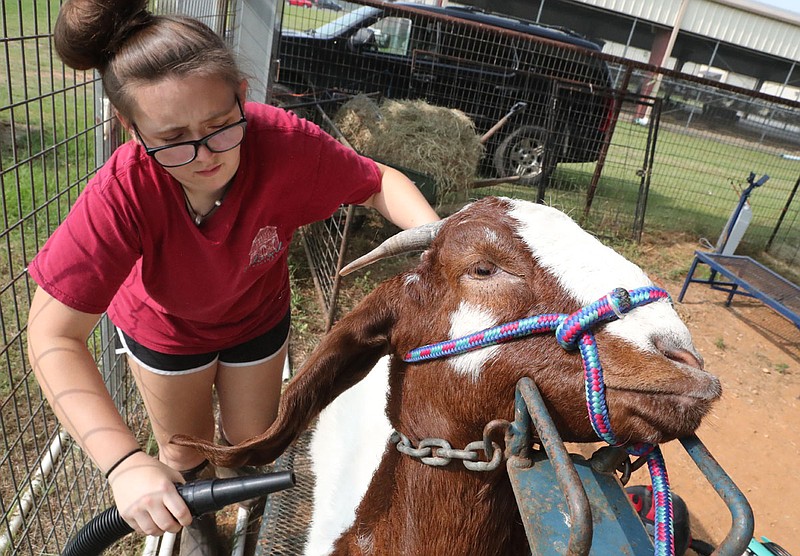 Faith Lavender, 14, of Hot Springs Village, blows dry her goat Jewels at the Garland County Fairgrounds after giving her a bath in preparation for Monday's goat competition. - Photo by Richard Rasmussen of The Sentinel-Record
The Garland County Fair continues through Saturday at the fairgrounds, located at 4831 Malvern Road. The annual rodeo will be held at 7:30 p.m. Friday and Saturday.
Due to the COVID-19 pandemic, the county fair does not have a carnival, creative arts, horticulture, pageant, and educational/commercial exhibits for this year.
Garland County youths will showcase their projects during the week of the fair.
Sponsor Content
Comments