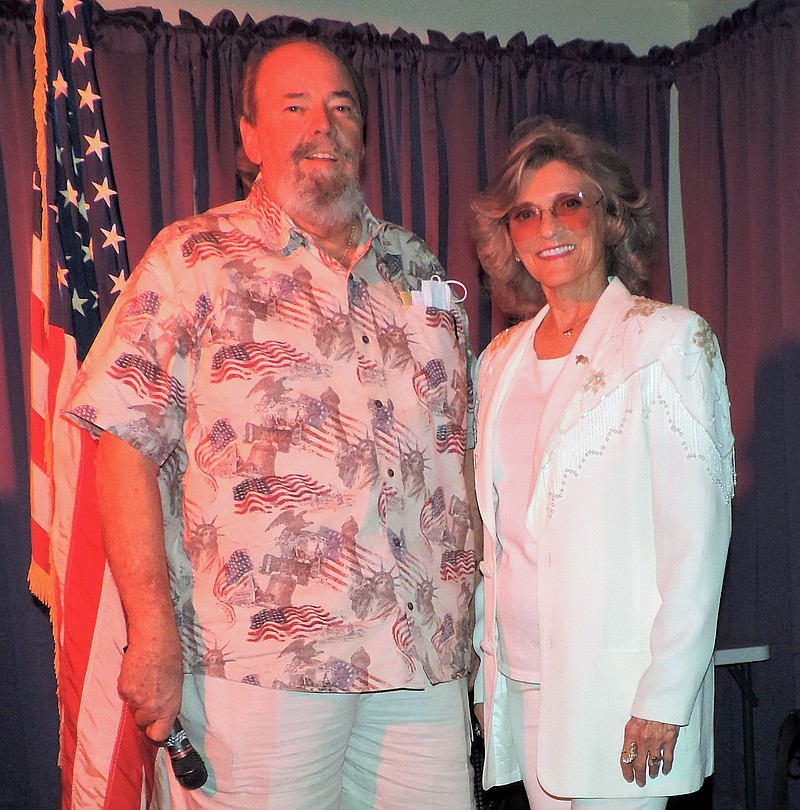 Exalted Ruler Bill Sams, left, with Sharon Turrentine, who provided entertainment. - Submitted photo
Elks Lodge No. 380 held a commemorative dinner in honor of all who died and were affected by the events on 9/11.
COVID-19 restrictions were followed by the lodge. Elks and their guests enjoyed a special dinner and were entertained by Sharon Turrentine, who sang a broad range of music and was joined by the audience in singing several patriotic songs.
"The Elks hold patriotism as one of their fundamental tenets, with love of country and its cherished institutions, traditions and values encouraged at all times," a news release said.
Sponsor Content
Comments