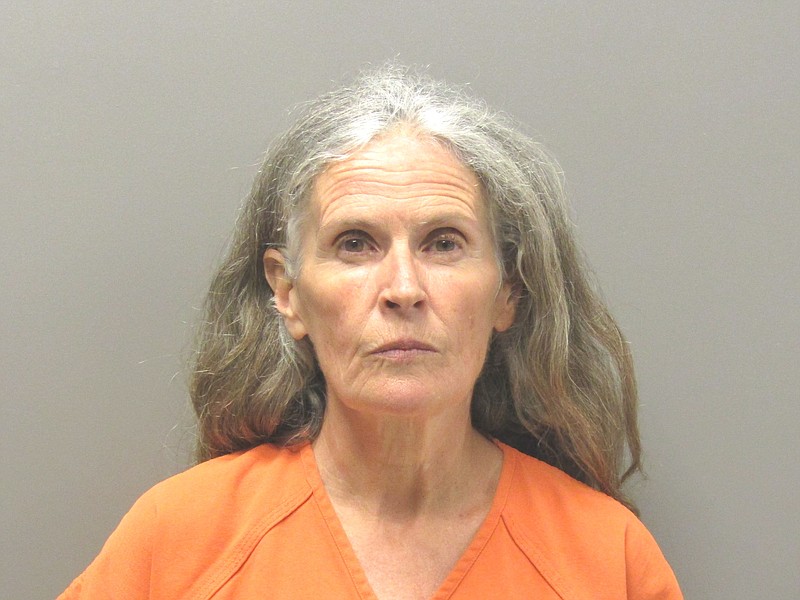 Elizabeth D. Hageness - Submitted photo
A mental evaluation for a local woman charged with first-degree murder in the shooting death of her husband last summer was ordered on Monday during a hearing in Garland County Circuit Court.
Elizabeth D. Hageness, 58, could face up to life in prison if convicted of the June 19, 2019, death of Brian Paul Hageness, 61, who was shot at 2216 Malvern Ave., the listed address of Elizabeth Hageness, and later pronounced dead at a local hospital.
Chief Deputy Prosecutor Kara Petro filed a motion on Sept. 4 seeking a mental evaluation to be conducted on Hageness, noting in the motion "there is cause to believe there is a reasonable suspicion" Hageness was not fit to proceed with trial.
A hearing to determine the admissibility of any statements Hageness made to Hot Springs police on the day of her arrest, which has been postponed multiple times, was originally set to be held Monday, but was postponed again in light of the mental evaluation request which was granted by Judge John Homer Wright.
Further proceedings in the case will be stayed until Hageness can be evaluated at the Arkansas State Hospital and a determination made as to her fitness to proceed.
Hageness was arrested shortly after the shooting and initially held on zero bond. At a hearing on June 21 in Garland County District Court, Judge Joe Graham set her bond at $250,000 and she was released later that same day. Conditions of her release included wearing an ankle monitor and not leaving Garland County without prior approval of the court.
A gag order limiting pretrial publicity in the case was issued on Aug. 11 by Wright and Hageness pleaded not guilty to the charge on Sept. 16 in a hearing in circuit court. On Nov. 27, Petro filed a motion to add a felony firearm enhancement to Hageness' charges, which could increase her potential sentence in prison by 15 years.
Hageness was originally represented by attorneys Patrick Benca and Jessica Johnston, with the Benca & Johnston Law Firm of Little Rock, but on Dec. 19, the two filed a motion to withdraw as her attorneys, citing an "irreconcilable conflict."
The "defendant insists upon taking action with which counsel has a fundamental disagreement. The magnitude of this fundamental disagreement is so great that counsel cannot and should not continue to represent the defendant in this matter. Additionally, there has been a breakdown in communication that renders counsel unable to effectively represent the defendant in this matter," they wrote in their motion, which was later granted by Wright.
On Jan. 1, attorneys Jeff Rosenzweig and Natalie Dickson, also of Little Rock, filed an entry of appearance indicting they would be handling the case which was approved by Wright on Jan. 6.
According to the probable cause affidavit on the charge, on June 19, 2019, shortly after 1:30 p.m., Hot Springs police officers responded to the residence at 2216 Malvern after receiving a 911 call of someone being shot. Upon arrival, the officers located Brian Hageness with an apparent gunshot wound.
A female at the scene, later identified as Elizabeth Hageness, reportedly approached the officers and told them she shot her husband. A release from the police stated it was later determined the shooting reportedly stemmed from a domestic disturbance between the victim and his wife.
According to court records, Elizabeth Hageness listed no prior criminal history other than traffic violations and parking tickets. She had filed for divorce from Brian Hageness on June 21, 2016, and noted in her complaint they were married on Aug. 22, 2008, but had been separated and living apart since May 3, 2012.
On Jan. 23, 2018, Elizabeth Hageness filed a motion to dismiss the divorce complaint and the case was dismissed on Feb. 27, 2018, without prejudice. It was not known if the couple were living together at the time of the shooting.
Sponsor Content
Comments