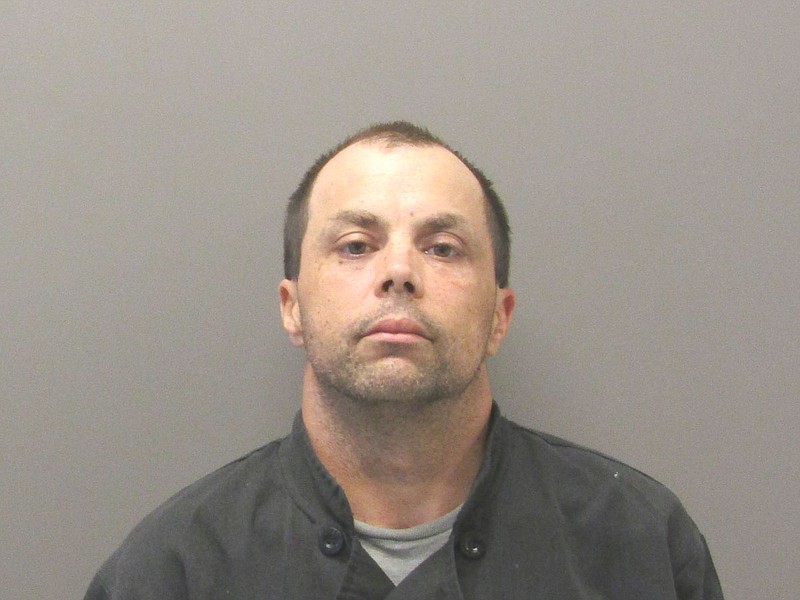 Michael Anthony Presley - Submitted photo
A Hot Springs man classified as a habitual offender was sentenced to prison Monday after pleading guilty to threatening to kill his estranged wife last year, telling her he would cut her throat while she begged for her life.
Michael Anthony Presley, 41, who has remained in custody since his arrest June 8, 2019, pleaded guilty to a felony count of first-degree terroristic threatening and was sentenced to six years in prison with four years suspended while a misdemeanor count of harassing communications was withdrawn.
Presley was also barred permanently from any future contact with the victim. He is classified as a habitual offender because of previous felony convictions on Aug. 27, 2001, for aggravated burglary; on March 19, 2002, for forgery over $500; on Dec. 8, 2006, for filing a false offense report; on Jan. 10, 2012, for aggravated stalking; and on Feb. 11, 2013, for especially aggravated stalking, all in Shelby County, Tenn.
According to the probable cause affidavit, on Feb. 19, 2019, shortly before 4:30 p.m., Presley's estranged wife came to the Hot Springs Police Department to report repeated threats made by Presley.
She stated between 1:20 a.m. on Feb. 16 and 4 p.m. on Sept. 19, Presley had called and texted her numerous times, stating he was angry with her and talking about "being outside of her hotel room in the parking lot." In one message, he stated he was "behind this white building over here at Day's Inn" and in another he stated, "Hi there, look behind you."
In one message he stated, "Hey, come outside, I'm out here popping fireworks waiting on U" and "I'm looking at your door, come out dear." Toward the end the texts became more threatening, including one that stated, "U know I'm going to kill you, right?" and "since you refuse to talk to me, please don't try to scream or beg for your life when I'm cutting your throat and when I stab you to death. I've tried to remain peaceful, but not you, please just die quietly."
One of the last text messages he sent the afternoon she filed the report was, "Hey, you have the curtains closed in your room." A warrant for his arrest was issued on Feb. 21 and he was arrested June 8 and pleaded not guilty to the charges on Aug. 23, 2019. The case was postponed multiple times due to COVID-19 but was finally set for trial on Tuesday, but he opted to plead guilty at the pretrial hearing on Monday.
Sponsor Content
Comments