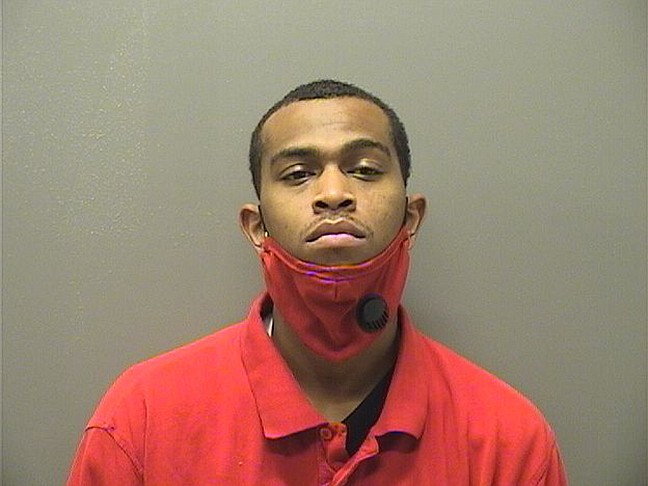 Delano Lamont Gordon II - Submitted photo
A Hot Springs man was arrested Tuesday on a felony theft warrant stemming from allegations he stole seven radio-controlled cars, including a rare monster truck, from a Pearcy pawnshop.
Delano Lamont Gordon II, 28, who lists a Pleasant Street address, was taken into custody shortly before 10 a.m. and charged with theft by receiving over $1,000, punishable by up to six years in prison. Gordon was later released on a $2,500 bond and is set to appear Oct. 12 in Garland County District Court.
According to the probable cause affidavit, on Aug. 14, Jimmie Harmon, owner of Jim's Pawn Shop, 3256 Airport Road, filed a report with the Garland County Sheriff's Office alleging that someone broke into a shed at the rear of the shop and stole seven radio-controlled cars, including a rare CEN Colossus one-fifth scale monster truck, which is a specialty car "very limited in production."
Harmon instructed his manager, Brad Snodgrass, who handles all the radio control repairs and sales in the shop, to call around to other sales shops and ask if any radio-controlled cars were seen. Snodgrass spoke to employees at Hobby Town in North Little Rock who reported that a man came into the store with a car matching the description of the stolen monster truck.
Sheriff's investigators obtained store surveillance footage from Hobby Town that reportedly showed a man, later identified as Gordon, enter the store on Aug. 13 with a car matching the description of one of the ones stolen.
On Aug. 26, Snodgrass came to the sheriff's office and reportedly picked Gordon out of a phone lineup. He stated Gordon had regularly visited the pawnshop for about two weeks prior to the break-in, including going into the shed, and was "very interested" in the monster truck. A warrant for Gordon's arrest was issued on Aug. 28.
Gordon was previously arrested in a traffic stop on May 26 on two felony counts of possession of a controlled substance with purpose to deliver, involving hydrocodone and Xanax, and unauthorized use of another person's property to facilitate certain crimes. He was released the same day on a $14,000 bond and pleaded not guilty to the charges in Garland County Circuit Court on Sept. 8. He is set for an omnibus hearing on Dec. 8.
Sponsor Content
Comments