Hot Springs Village Rotarians who built science kits included, from left, Bruce Borton, Corinne White, Susan Clark and Spence Jordan. Not pictured are Bob Fiorendino and Nancy Hendricks. - Submitted photo
Members of Hot Springs Village Rotary Club pitched in during September to help Mid-America Science Museum by building "Science To Go" kits for schoolchildren, especially those at home during the COVID-19 pandemic.
Throughout the month, several teams of Rotarians met at the museum with a goal of constructing 2,000 activity kits, a news release said.
About the size of a lunch box, the kits contain directions and materials for conducting five experiments at home. The various projects included astronomy by featuring star charts, geology by identifying different types of rocks, and chemistry by measuring components of their home's drinking water.
The kit-building project was coordinated by Kathy Wright from HSV Rotary's after-hours Satellite Club.
"After a guest speaker from MASM presented such an interesting program for our club, we knew we wanted to get involved. This was a perfect project for us," she said in the release.
HSV Rotary Club president Susan Clark, who is also executive director of Cedar Mountain Boys & Girls Club, "praised MASM for the ability to blend science with fun for all ages."
Several Rotarians noted "how enjoyable it was to enter the museum through the outdoor DinoTrek display, Arkansas' first permanent dinosaur sight-and-sound exhibit. Reflecting the age of COVID, all of the dinosaurs were wearing dinosaur-size masks."
Rotary currently meets according to COVID guidelines in the Casa de Carta room at Ponce de Leon Center in Hot Springs Village, Thursdays at 7 a.m. Guests are welcome. For more information, visit http://www.hsvrotary.org or on Facebook.com/hsvrotary.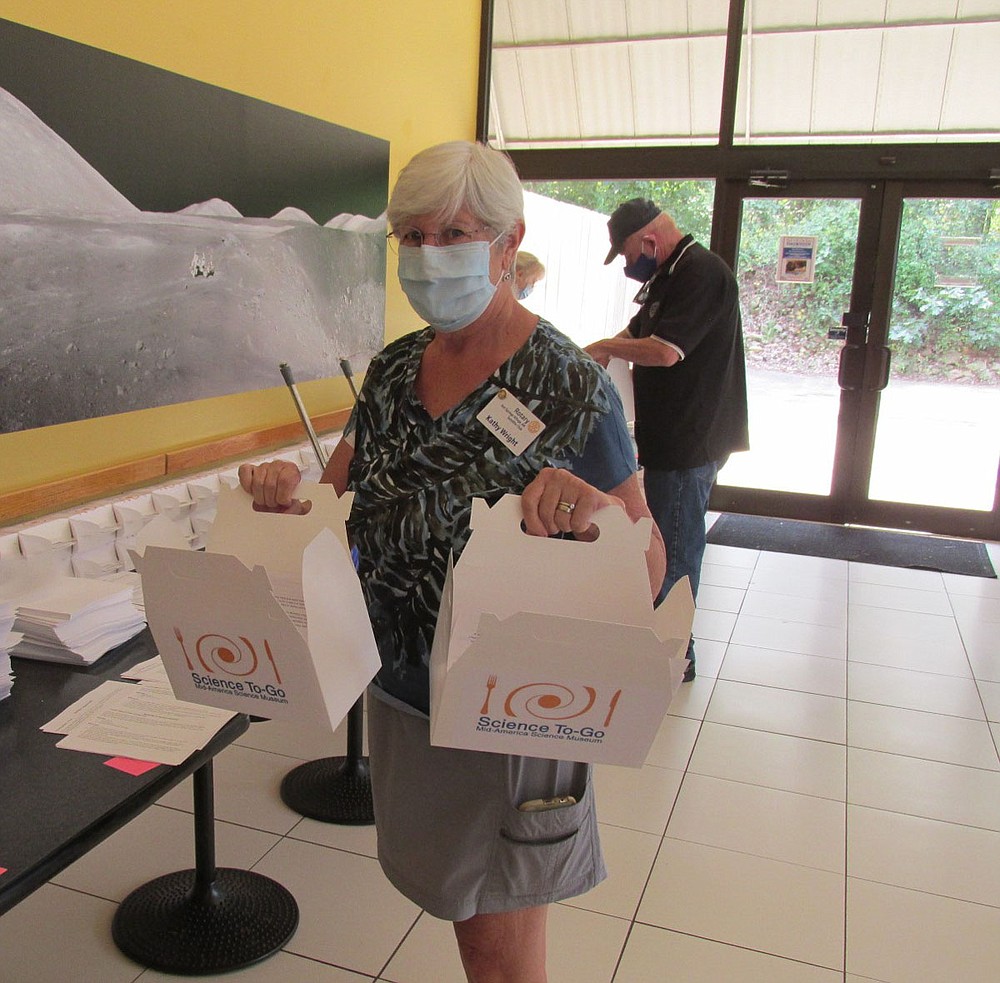 Rotarian Kathy Wright on the science kit assembly line. - Submitted photo
Sponsor Content
Comments