Two local convicted sex offenders, one reportedly homeless, were arrested this week for allegedly failing to register as required by law.
Timothy Martin King, 49, who lists a Niebus Street address, was taken into custody around 9:30 a.m. Tuesday and Johnny Howard Hall, 69, who lists "city streets" as his address, was taken into custody shortly before 11:30 a.m. Thursday and each charged with failure to comply with sex offender registration and reporting requirements, a felony punishable by up to 10 years in prison.
According to the affidavit for King, he was convicted of first-degree rape on Dec. 7, 2007, in Oklahoma and was assessed by the Arkansas Department of Correction Sex Offender Screening and Risk Assessment Program on Dec. 3, 2020, as a Level 2 sex offender who must verify his information every six months.
On Aug. 7, 2020, King reported to the Garland County Sheriff's Office and spoke to Deputy Courtney Kizer, the sex offender coordinator. He reportedly verified his information and acknowledged that he must next check in on Feb. 7.
Kizer alleges King never checked in on his verification date or since so a warrant for his arrest was issued.
King, who had remained in custody in lieu of a $3,500 bond, appeared Wednesday in Garland County District Court and pleaded not guilty to the charge. His bond was reduced to $1,500 and a felony review hearing is set for May 18.
As of Friday afternoon, King was still in custody at the Garland County Detention Center.
According to the affidavit for Hall, on Thursday, Hot Springs police were notified Hall was about to be discharged from National Park Medical Center. Hall is a Level 4 sex offender who has reportedly not registered with the police and who has been arrested multiple times since March 11, 2021, for various misdemeanor offenses like public intoxication, criminal mischief and criminal trespass.
Hall was taken into custody at NPMC and brought to the police department where detective Thomas Plummer interviewed him. Hall reportedly stated he has been in Hot Springs for about two weeks and admitted he was homeless.
He said he has been staying in Hot Springs "since being dropped off by bus" two weeks ago. He said he last registered as a sex offender in Mena.
Plummer spoke with investigators at the Polk County Sheriff's Office in Mena who stated Hall has not registered with them since being released from prison in November 2020 "despite being assigned to register through their agency."
Hall, who also had a warrant for failure to appear, was being held on $4,500 bond and was set to appear Friday in district court.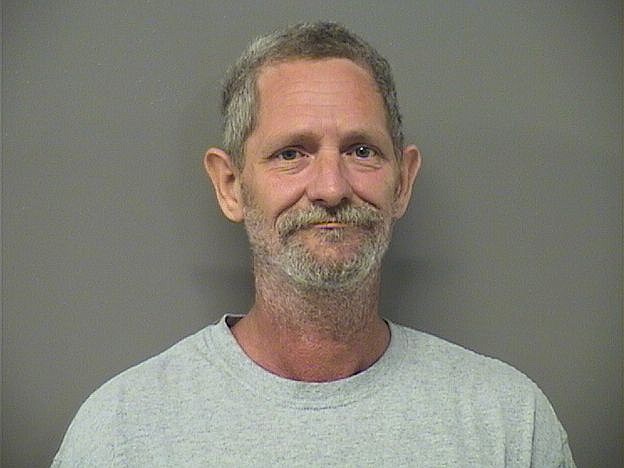 Timothy Martin King - Submitted photo