The Hot Springs of Arkansas Chapter honored four DAR Good Citizens this year: Elli Nicole White, of Malvern High School; Levi Steven Horton, of Magnet Cove High School; Katelyn Hartsell, of Lakeside High School; and Rachel Lynn Snider, of Hot Springs World Class High School.
All four of the high school seniors were elected by their schools for this "prestigious honor," a news release said. "The staff and fellow students believed that their outstanding senior met the qualifications of a DAR Good Citizen. Those qualifications were exhibited through their leadership, trustworthiness, responsibility, dependability, patriotism, and service at school as well as in the community. For their achievement, they received a DAR Good Citizens lapel pin, a certificate, an ID card, and a monetary gift for their success."
Once selected as a DAR Good Citizen, they had to complete part one of the DAR Good Citizens Scholarship application. This portion of the application contained their beliefs in good character and examples of how they exhibit those qualities daily. The application also contained their high school transcripts, accomplishments, as well as two letters of recommendation.
"Their high school principals and teachers gave them glowing acknowledgments of how hard-working and goal-driven they are as well as their good moral character," it said.
They all chose to write an impromptu optional essay in the second part of the scholarship application. There was a two-hour time limit and they could not use any resource materials during their authorship. NSDAR provided special guidelines for the DAR Good Citizens Essay Contest administration due to the COVID-19 crisis. The focus question was not known by these seniors until the moment they sat down to create an essay not to exceed 550 words. This year the topic was: "Our American Heritage and Our Responsibility for Preserving It: How Do the combined Actions of So Many Good Citizens Keep Our Nation Moving Forward?"
"The essays showed their opinions, beliefs, and historical support of the topic question," he release said. Three non-DAR judges were asked to grade both parts of the scholarship applications. Grammar, spelling, punctuation, and accurate historical relevance of the topic question counted 30 points.
The part one portion was graded on their achievements and beliefs with the highest score of 70 points. "They did not have to write the essay to be a DAR Good Citizen winner of their schools. The essay gave them a chance of winning an entry into the state competition level and hopefully continued into the NSDAR National Level. Katelynn Hartsell's DAR Good Citizens Scholarship Application was graded the highest and was sent to compete at the state level," the release said.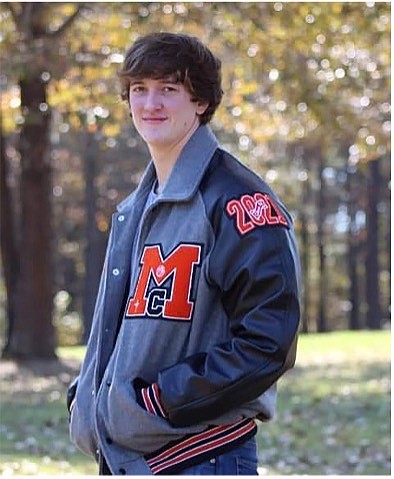 Levi Steven Horton - Submitted photo
Katelyn Hartsell - Submitted photo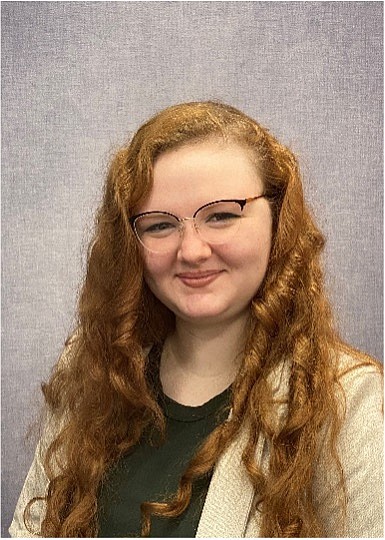 Rachel Lynn Snider - Submitted photo