Elks Lodge 380 held an installation ceremony for Lodge officers for 2021-2022 on March 21.
The new officers took oaths to uphold the motto of the Benevolent and Protective Order of Elks, which includes Brotherly Love, Justice, Charity and Fidelity.
Elks Lodge members also donated to the "20/20 Fund" to raise money to benefit the Lodge's Veterans' Fund. Members participate by donating $20 every 20 weeks, with a celebratory dinner at the end of each 20-week period.
The Veterans' Fund is used by the Lodge to provide party barge rides on Lake Hamilton, followed by a hamburger lunch at the Lodge during spring and summer months, for veterans from the Eugene J. Towbin VA Medical Center, as well as funding the "Adopt-a-vet" program, among other supportive programs.
"The Elks' mission statement is 'So long as there are veterans, the Benevolent and Protective Order of Elks will never forget them,'" a news release said.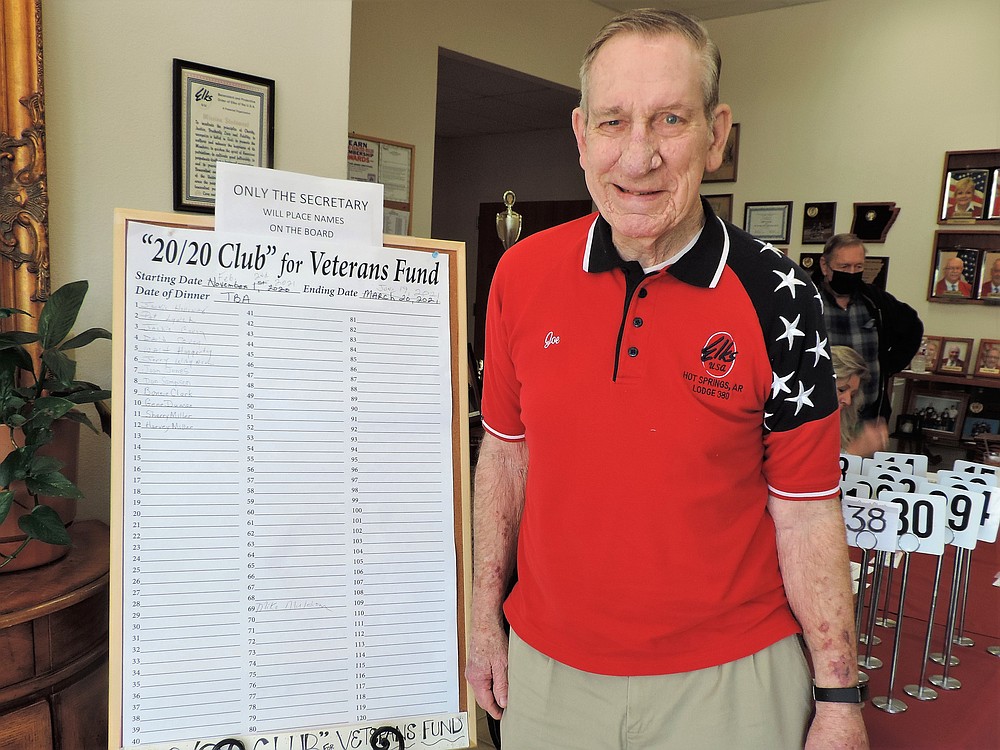 Joe Williams, ASEA and Lodge ritualistic chairman. - Submitted photo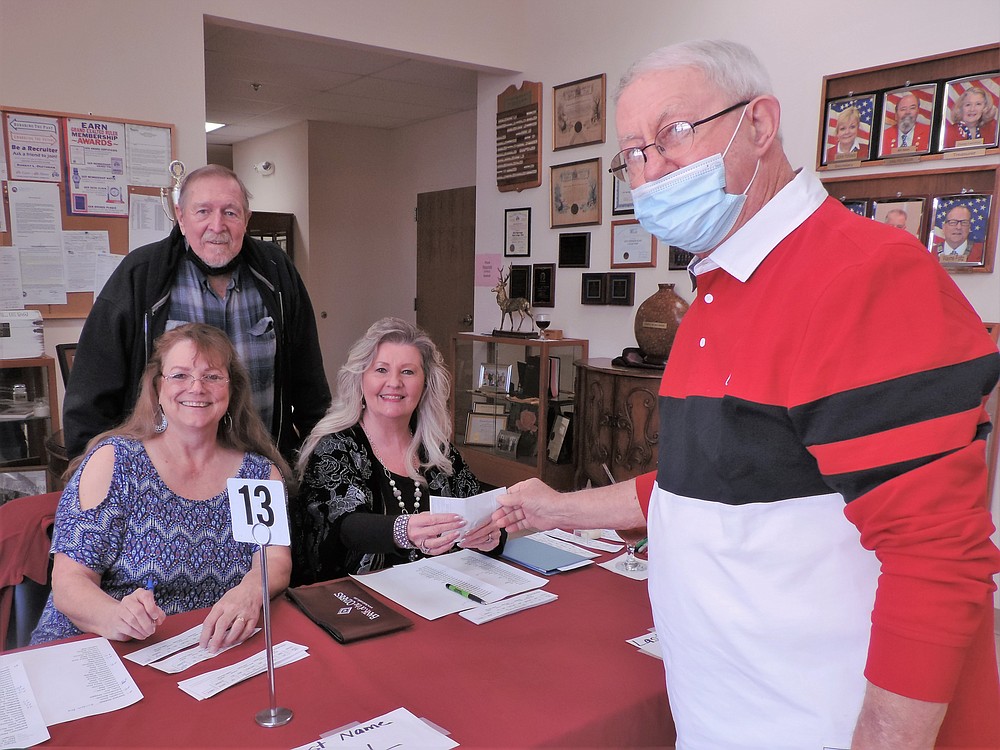 From left, seated at table, are Jackie Brown and Ginger Yates, president of Emblem Club No. 194, Gaylord Brown, standing behind registration table, and Herb Carey, PER, PDDGER, in front of the table. - Submitted photo