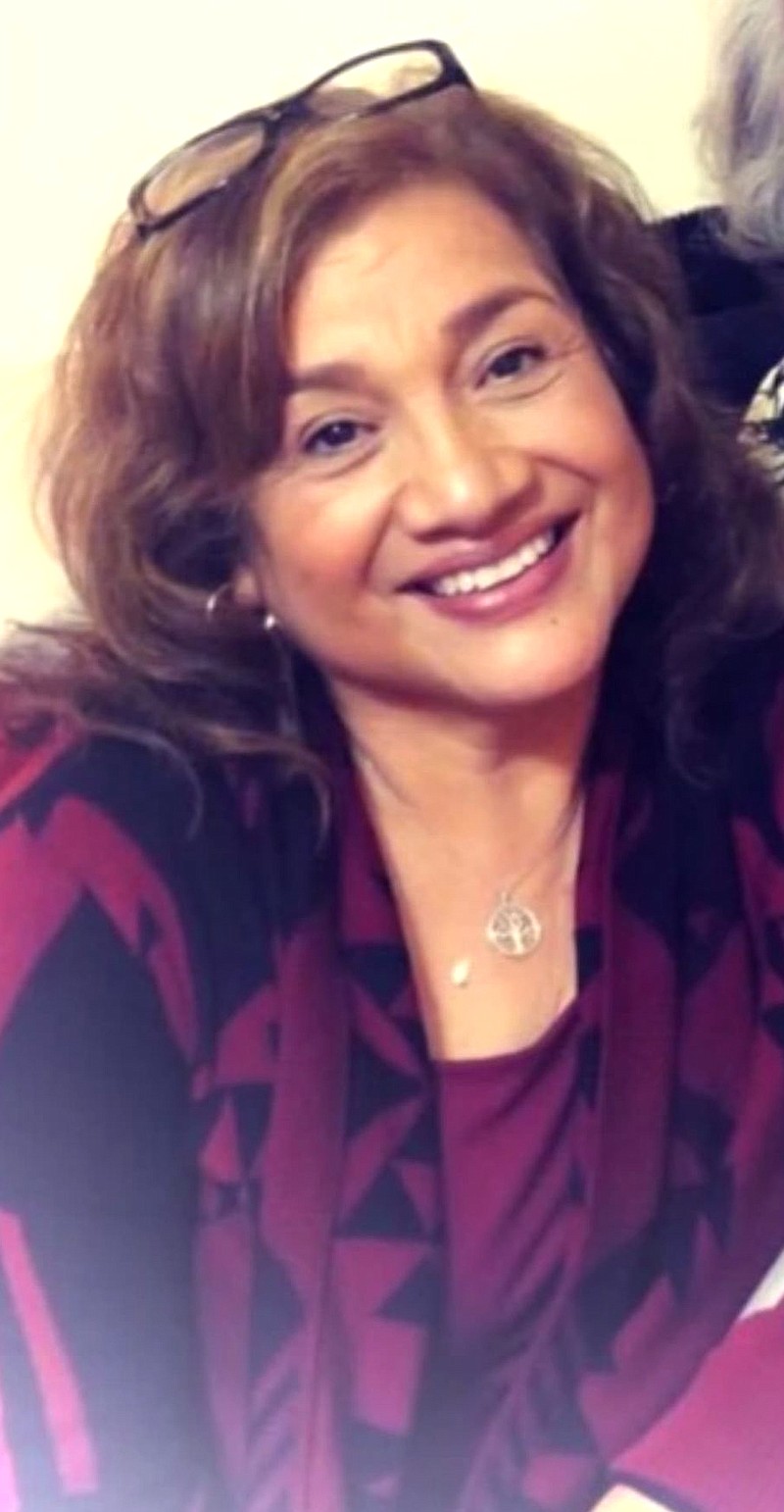 A familiar face in the Fountain Lake community for over 40 years, Alicia Ugartechea, 67, died Jan. 1 after battling COVID-19 during the final month of 2020, her family said.
"She loved her family fiercely and we will miss her beautiful smile every single day," Ugartechea's daughter-in-law, Bethany Howell-Ugartechea, told The Sentinel-Record.
"My mother in law was a truly beautiful person inside and out. She taught me so much and I will miss her greatly. Her obit perfectly describes her."
Ugartechea was born July 18, 1953, in Mexico, according to her obituary. She was a wife, mother, sister and "Mimi" to her family, as well as a custodian for Fountain Lake School District and a seamstress to the community.
She will be remembered by those at the school district, where she worked for 20 years, and by those she served through her at-home alterations business. Her memory will also linger with her family, for whom she hosted weekly Sunday night dinners, the obituary said.
"My mother was a very private person and was never one to share her struggles unless you knew her on a personal level," Ugartechea's daughter, Sandra Vaughn, said in a Jan. 3 Facebook post. "You would never imagine how sick she truly was just by looking at her (as the nurses also stated throughout her stay in the hospital). In my eyes my mom was invincible.
"To those of you that believe that COVID-19 isn't real ... it is very real!! Even though the percentage of people that lose their lives fighting this virus is small, well that small percentage included our beautiful mother and she mattered to us and a lot of people."
Vaughn concluded her post by requesting prayers for others fighting the virus and the health care workers who "risk their lives every day by taking care of our loved ones."
"She lived in the Fountain Lake community for over 40 years" where she raised four children, her obituary said. "She was a devoted wife, dedicated mother, and loving grandmother. She was employed by Fountain Lake School for 20 years and for 30 years ran her own sewing and alterations business from home.
"Her greatest joy in life was her family, especially her grandchildren. She treasured and embraced every moment she could with them. She loved her role as her grandchildren's 'Mimi' and she enjoyed spending all of her time with them. She had a heart of gold and always had a beautiful smile on her face.
"She loved traveling, shopping, sewing, cruising, cooking and hosting family dinners every Sunday. She was extremely talented when it came to her passion for sewing. She was so talented in her craft, that she could create anything by just looking at a picture. She was very well known in Hot Springs and surrounding areas for her incredible sewing abilities.
"She was a very family-oriented woman and she made sure to teach her children the importance of loving and respecting one another. She never left home without looking her best. She loved getting dolled up to go shopping every weekend. She was a strong, kind, caring, hard-working, genuine soul and she welcomed everyone with open arms."
Due to the pandemic, the family plans to wait to hold a celebration of life in Ugartechea's honor until this summer.
Sponsor Content
Comments