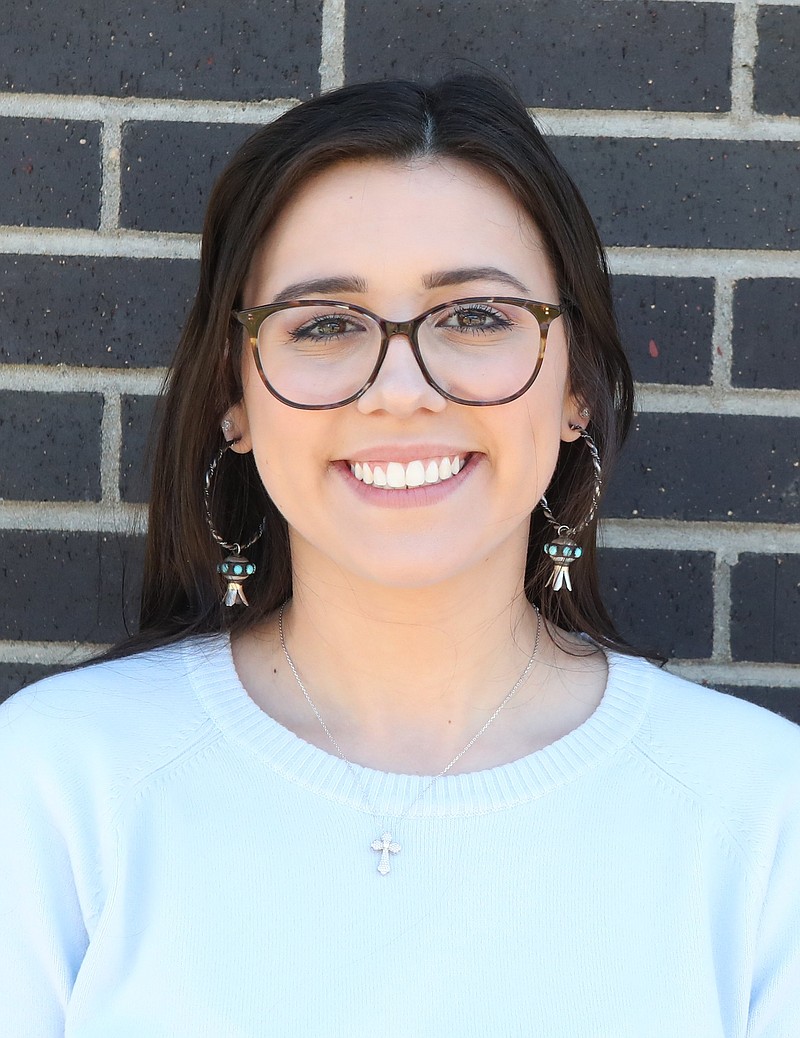 Carol Ann McAfee
GC Extension
Carol Ann McAfee
Happy New Year! For a lot of us, we set New Year's resolutions to make a change in our person or professional life. Setting a goal for the whole year can seem daunting at times, so maybe start with a monthlong goal and see how it plays out! You might find that setting short term goals is more successful than setting long-term goals. They say it takes an average of 66 days to form a habit, so why not try living out the 4-Hs as your New Year's resolution?
The 4-H members pledge to follow the 4-Hs. The 4-Hs stand for head, heart, hands, and health.
As a 4-H member, you pledge your head to clearer thinking. This year try thinking positively. We can't always control what happens to us, but we can control how we react. Thinking clearly to make good decisions and thinking positively can make us be happier and ultimately healthier.
Next is heart. The 4-H youths pledge their heart to greater loyalty. Put others first this year. Spend time with your family members and friends if you can this year, and if not, phone calls and letters can be a good way to stay connected. After this past year, if anything, it has taught us that family and friends are so important to us.
The 4-H youths also use their hands to serve others. Lend a helping hand this year. The Garland County 4-H is participating in a yearlong community service project. For the month of January, we are urging 4-H Clubs and individuals to donate to local food pantries. There are a lot of places here in Garland County that need donations. You can visit www.foodpantries.org to find local places to donate, and remember, nonperishable items such as canned fruit, vegetables, beans, and soup, as well as peanut butter, rice and pasta are great donations.
Lastly, 4-H youths make it a point to be healthy. Whether that be mental or physical health, it is important to create healthy habits like drinking water instead of sugary drinks, and to take breaks when needed. Don't get caught up on how much weight you lose this year, instead focus on preparing and eating healthy meals and do exercises that you feel comfortable doing. Small healthy changes in your life can make big changes in your future.
4-H information
There are several 4-H Clubs for Garland County youths 5 to 19 years old. For more information on all the fun 4-H activities that are available, call Carol Ann McAfee at the Extension Service office at 623-6841 or email her at [email protected]
Master Gardener information
Master Gardener meetings are held on the third Thursday of each month online. The meetings are open to the public and guests are welcome. For more information, call the Extension Service office at 623-6841 or email Alex Dykes at [email protected]
EHC information
Are you interested in joining an existing Extension Homemakers Club? EHC is the largest volunteer organization in the state. For more information on EHC, call Alison Crane at 623-6841 or email her at [email protected]
Sponsor Content
Comments