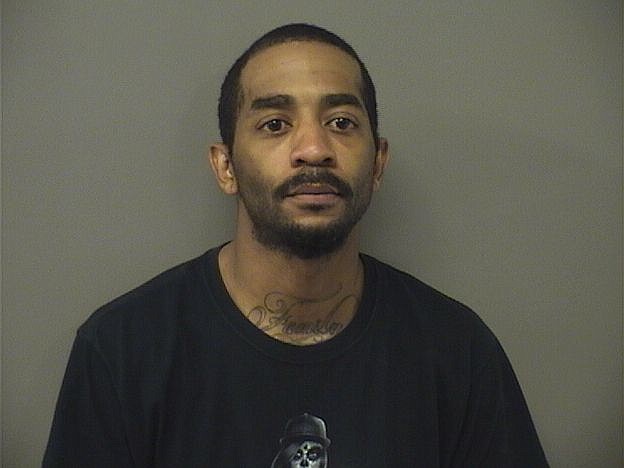 An investigation into shots fired Friday ended with the arrest of a homeless felon on parole after numerous Ecstasy pills were allegedly found in his possession.
Dontae Lamont Addy, 33, who lists "city streets" as his address, was taken into custody shortly before 10:30 a.m. and charged with a felony count of possession of a controlled substance, punishable by up to 10 years in prison, as well as a felony warrant for unpaid child support.
Addy was being held on a $6,000 bond plus a zero bond hold by agents with Alcohol Tobacco and Firearms and a parole hold from Arkansas Department of Correction. He was set to appear Monday in Garland County District Court.
According to the probable cause affidavit, shortly after 10 a.m. Friday, Hot Springs police Officer Bryan Rosburg was contacted by the National Park Service regarding shots fired in the area of Convention Boulevard and Laurel Street.
Once in the area, Rosburg saw a man in the Hot Springs Convention Center parking lot across from 314 Convention Blvd. in the immediate area where the NPS had reported the shots came from.
He made contact with the man, later identified as Addy, who was inside a maroon Pontiac Thunderbird on his knees in the passenger seat with the door open.
A computer check showed Addy had a parole violation from the ADC and a warrant for contempt of court out of Hot Spring County, so he was taken into custody.
While searching the vehicle, Rosburg allegedly found 13 MDMA or Ecstasy pills in the center console, a total of 2.6 grams.
According to court records, on July 30, 2018, Addy pleaded guilty in Garland County Circuit Court to possession of a firearm by certain persons and was sentenced to three years in prison, but was later paroled.
Sponsor Content
Comments