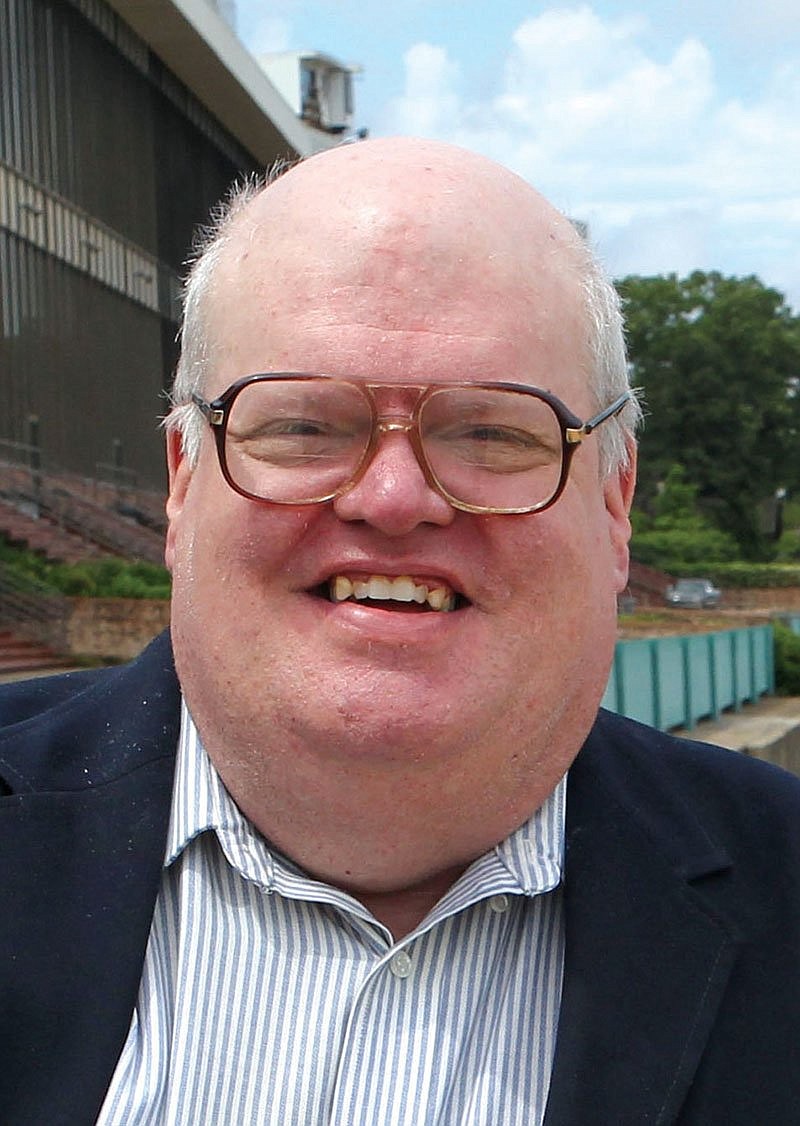 Bob Wisener
Chris Fowler, calling the game for ESPN, summed it up nicely. College football, he said, had a "predictable champion in an unpredictable season."
Above and beyond the 52-28 scoreboard reading Monday night, Alabama trounced Ohio State with finality. One thought for a minute he was watching Secretariat's Belmont and that Ohio State lost by 31 lengths instead of 24 points. The tremendous machine that was Alabama submitted an almost Darwinian-like effort, survival of the fittest, the natural order of things.
Woody Hayes, who once coached Ohio State, might have thrown a yard marker or punched someone had he been on the sideline. On this night, when the Heisman Trophy winner stood out for Alabama, the losers would have needed an alumni team of players wearing buckeye stickers on their helmets. Say, Archie Griffin running, Cris Carter catching passes and Jack Tatum waiting for DeVonta Smith on a crossing pattern over the middle.
Most scores tend to be forgotten unless by the winners. This game, if not this score, may be remembered for the sheer excellence with which Alabama occupied the role in college football once held by Texas, Oklahoma and Penn State. Not only on Monday night but throughout a year that shook the nation to its core, in a season that because of the COVID-19 virus looked doubtful at times.
All Alabama did was go 12-0, running roughshod over a 10-game Southeastern Conference slate, the gated community of college football, and then in the playoffs roll up 83 points against two other brand names, Notre Dame and Ohio State.
With two of the four finalists, the Crimson Tide almost cornered the Heisman Trophy presentation. Thirteen Alabama players, the announcers said, rate as NFL prospects. Along with Smith, Mac Jones and Najee Harris, whom you may know about, the Tide unveiled Christian Barmore, a 300-pound lineman named the defensive player of the game. That a tackle of that size should have the speed of an outside linebacker seems unfair.
Although it never had a chance of ending that way on the scoreboard, this was a 7-6 game for an Alabama fan, honoring the school's two greatest football coaches. As in seven national titles for Nicholas Lou Saban and six for Paul William Bryant.
One hears the same talk about Saban that filled the air during Bryant's last years at the school. How long does he keep feeding that monster and who could Alabama possibly find to replace him?
Because Saban's first title came at LSU, some may wait to confer sainthood until Nick wins a seventh title in Tuscaloosa. If that itch -- most national titles at one school -- causes Saban any discomfort, it may be one for which he can find immediate relief.
"Alabama," writes Dan Wolken in USA Today, "has never seemed more untouchable."
Watching the Tide roll up a 35-17 halftime lead Monday night, one keyboard puncher was moved to comment, "Ohio State doesn't belong out there."
Well, then name one. Ohio State of 1968, Nebraska of 1995, Notre Dame of Knute Rockne and the Four Horsemen? Sorry, but the Kansas City Chiefs and the Green Bay Packers weren't available.
Ask Clemson about that. Ohio State just put 49 points on the last team that thought it didn't belong in the College Football playoffs.
Clemson coach Dabo Swinney's pregame trashing of Ohio State so enraged the Buckeyes that they played an almost perfect game Jan. 1. Not only would Nick Saban not make that mistake, but how could Ohio State be expected to duplicate that effort?
After scoring a season-low 31 points against Notre Dame, Alabama turned in arguably the peak game of Saban's career.
It was if Alabama offensive coordinator Steve Sarkisian wanted to prove to Texas, his new employer, that it made a home-run hire a few weeks back. Like Lane Kiffin, who also was fired by USC, Sarkisian rehabilitated his career as Alabama's offensive playcaller.
Once a power-running team, Alabama lives through the air, producing as many NFL-ready wide receivers as Penn State once did linebackers. Smith will join former Tide wideouts Julio Jones, Amari Cooper, Calvin Ridley, Henry Ruggs III and Jerry Jeudy in the pros. And lest anyone think Alabama has forsaken its roots, Derrick Henry, the NFL's latest 2,000-yard rusher, earned the second of three Heismans by a Tide player under Saban.
As for Smith, few players ever dispelled talk about a Heisman jinx more convincingly. Adding a bookend national championship to that he won as a freshman (remember that second-and-26 pass in overtime against Georgia?), the waterbug wearing No. 6 turned this into a "SportsCenter" moment. Before going out early with a finger injury, he set championship-game marks with 12 catches for 215 yards and three touchdowns, attacking Ohio State from several directions.
Smith and Jones, among several key Tiders, delayed pro careers to play one more college season. "When you have two dudes like that say it's not all about them, you've got some winning attitude," ESPN broadcaster Freddie Fitzsimmons said.
Says USA Today's Wolken: "If Saban's first decade proved what can be done when you combine Alabama's resources with elite talent and a head coach's maniacal drive ... the final chapter of his career is going to show us how thoroughly he has hacked this sport."
Failing to pry Saban loose from Alabama, many schools in the market for coaches search out his assistants. Sarkisian, if his personal problems be behind him, inherits a Texas program with Alabama-like resources.
Bryant was famous for producing quarterbacks (Joe Namath and Ken Stabler among them) but won three national titles after switching to the wishbone formation in 1971. Saban coaches in a different era, when pressures on coaches are greater than ever but college recruits no longer are screened by color. Like Dr. Strangelove in the movies, he has learned to love the bomb, although like the Peter Sellers character, he may never quit worrying.
"Ball has changed. It's more wide open, more speed and this team has adapted and we've changed with it," Saban said. "Our offense was the key to the success of this team. We were an OK defensive team. We played well enough and got enough stops and the offense was dynamic and that's made the difference."
As Arkansas can attest, Ohio State isn't the only team that Alabama beats like this. The best bet for other coaches is that, at 69, Saban tires of what he calls "the process." After all, how many Aflac commercials can the man make?
Sponsor Content
Comments