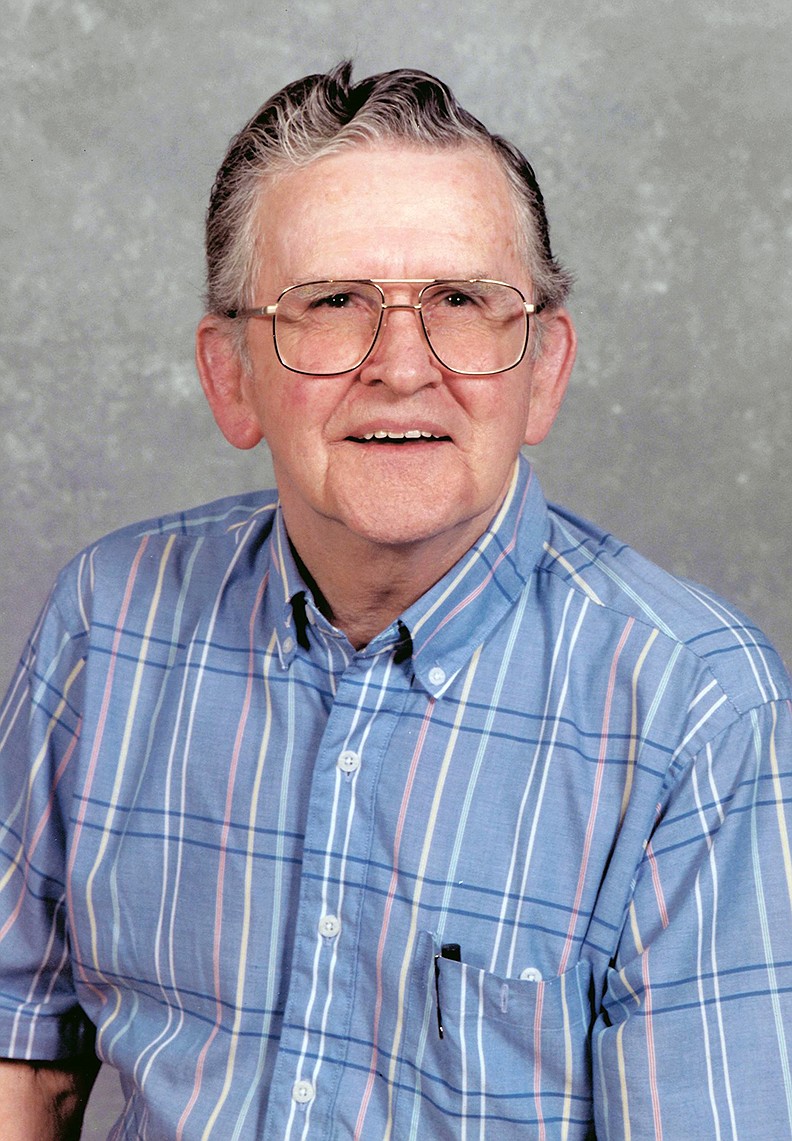 Kenneth G. Wallace - Submitted photo
Kenneth (Ken, Kenny) Gerald Wallace (94) of Hot Springs, Ark., died peacefully at his home on the morning of Jan. 9, 2021.
Ken was born in Meridian, Miss., on Sept. 16, 1926. He is preceded in death by his parents; his siblings; his late wife, Maria Wallace; and his son, Kenneth Wallace Jr. (Jenny Wallace).
Ken is survived by his daughters, Cynthia Risques, Juanita Lynch; sons, Greg (Mary Beth) Wallace, Michael Wallace; 14 grandchildren; 12 great-grandchildren; and 1 great-great-grandchild.
Early in his life, Ken developed a love for his country that carried through his entire life. During World War II, Ken pleaded with his father to let him enlist, even though he was technically too young. His father, impressed with Ken's determination and passion, finally acquiesced, and Ken gladly joined the Navy as a signalman.
Eventually, Ken switched from working for the Navy to the Air Force, where he rose in rank to senior master sergeant before he retired. While he was traveling the world to fight for his country, Ken was deployed in Spain, where he met Maria Triviño. Although Maria only spoke Spanish and Ken only spoke English, they fell in love quickly and married in 1964. Ken and Maria remained married for 55 years, until Maria's death in 2019.
Along with his passion for serving his country, Ken Wallace also loved woodworking and reading. He was a very creative, active and intelligent man. After retirement, he spent most of his time in the workshop crafting a myriad of beautiful wooden furniture and sculptures. A very serious, self-assured man, Ken was also an avid story-teller, an enthusiastic conversationalist and a very generous person. He had a sharp sense of humor and a wealth of sayings unique to his country upbringing. Though kind and philanthropic, he was also strong willed and never hesitated to tell anybody just how "the cow ate the cabbage." Ken had a knack for the meticulous -- for precision, for fixing and repairing. Just like the raw wood he worked with so expertly, he was solid and dependable, surprisingly beautiful and adaptable. He was the cornerstone of our family and he will be greatly missed.
Due to the pandemic, memorial services and interment are restricted in number for close family and friends and will be invitation only. We will attempt to record/stream the event. The funeral is at 1 p.m. Tuesday, Jan. 19. Attendees will follow social distancing and mask-wearing protocols.
In lieu of flowers, memorials may be made to St. Jude Children's Research Hospital, 262 Danny Thomas Place, Memphis, TN 38105.
Online obituary, guestbook and memorial tribute are available at http://www.caruth-hale.com.
Sponsor Content
Comments