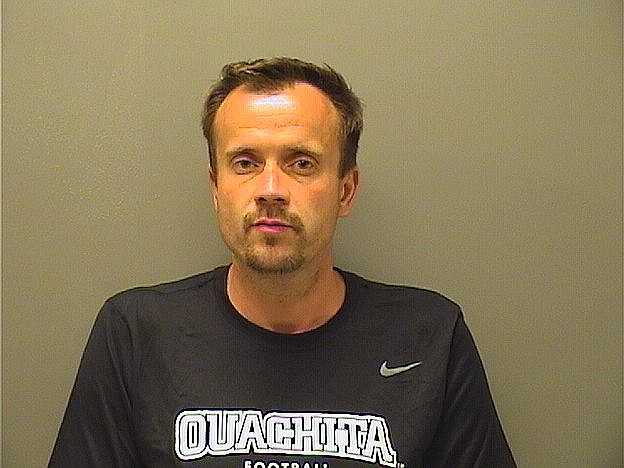 Michael James Fryar - Submitted photo
A local felon was sentenced to six years in prison Monday after pleading guilty to breaking into a local woman's car last summer and later using her credit and debit cards.
Michael James Fryar, 39, who has remained in custody on zero bond since his arrest on July 9, 2020, pleaded guilty in Garland County Circuit Court to breaking or entering, theft of property involving credit or debit card and fraudulent use of credit or debit cards and was sentenced to six years on each count, to run concurrently, and ordered to pay $190 in court costs.
Fryar was previously convicted on Nov. 17, 2014, in Garland County of theft by receiving of a credit or debit card and sentenced to six years' supervised probation.
According to the probable cause affidavit, on July 5, a woman, 34, reported a break-in to her 2016 Chevrolet Traverse while it was in the parking lot of National Park Medical Center, 1910 Malvern Ave., on July 4.
She said she left her wallet, containing several debit and credit cards, inside the vehicle around 7 a.m. and when she returned four hours later she discovered her wallet had been stolen.
She was able to provide Hot Springs police with documentation showing her debit card was used six times and her credit card was used four times, all on July 4. The total loss from the purchases was $858.21.
Detective Phillip DeFoor observed video footage from both Dillards and Sam's Club where the cards were used showing a white male making the purchases and was able to identify the man as Fryar.
On July 30, Fryar was already in custody at the Garland County Detention Center on unrelated charges and when questioned by DeFoor he reportedly admitted to stealing the wallet and using the cards "throughout the day."
Based on his statement and video evidence, Fryar was charged later that day with the multiple counts, including six counts of theft initially which was later amended to one charge.
Sponsor Content
Comments