Lake Hamilton School District student registration
Due to the COVID-19 pandemic, the Lake Hamilton School District is limiting in-person building tours at this time. Instead, check out the building tour videos visiting the district's website.
In August and during the school year, new students will register in the main office for each school. The forms may be printed and completed before arriving or can be filled out once arriving on campus.
During the month of July, students may register at the Lake Hamilton Administration Complex, 205 Wolf St., Pearcy. Registration hours during July are Monday through Thursday, 8:30 a.m. to 2 p.m., and Friday, 8:30 a.m. to 11 a.m.
The following items are required at the time of registration:
• Proof of birth.
• Current immunization (shot) record.
• Student's Social Security Number (or school will furnish a number).
• Proof of residency in Lake Hamilton School District (current Entergy or water bill with service location address.) -- or proof of approved school choice transfer.
Students without the above items cannot be registered. Telephone bills, insurance documents, etc. will not be accepted as proof of residence. For more information, contact the Lake Hamilton School District Central Office at 501-767-2306.
Wolf Welcome registration
Wolf Welcome is an event held for all incoming 10th-grade students at Lake Hamilton. The event consists of an overview of daily life at the high school. Students will have an opportunity to meet teachers, counselors, and administrators. Breakfast and lunch will be provided. T-shirts and prizes will be given away throughout the event.
Visit the following link to register: (http://lhsd.info/Wolf-Welcome-Registration).
There are four dates to choose from: July 21, 22, 28, or 29.
Wolf Welcome will be held from 8:30 a.m. until 2 p.m.
The first day of school for students in grades 1-12 is Monday, Aug. 16. The first day of school for kindergarten students is Wednesday, Aug. 18.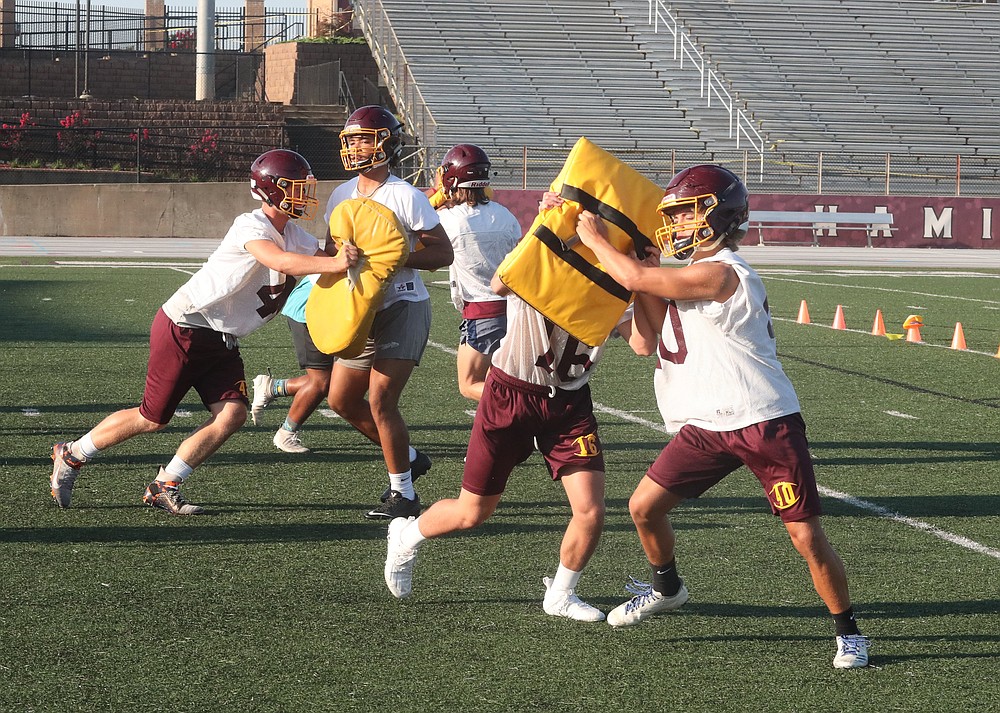 Lake Hamilton High School football players practice. File photo by Richard Rasmussen of The Sentinel-Record